Botox®
What is a Botulinum Toxin?
Botulinum toxin is performed to relax and smooth the look of lines and wrinkles that can be caused by repetitive movements of the face. The most common areas for botulinum toxin is between the brows, crows-feet located around the eyes, and horizontal forehead creases. Botulinum toxin can also be used for various reasons such as medically to reduce perspiration, to treat migraine headaches and muscle spasms, and to cosmetically balance facial asymmetry and relax tight neck bands.
Facial expressions can cause wrinkles around the eyes and forehead, leaving you to look tired, angry, or upset. Relaxing the muscles will leave you looking youthful and refreshed! Botulinum toxin may also relieve pain suffered from migraines or headaches.
The Procedure
Botulinum toxin is a simple and quick procedure that can be performed on the same day as an initial evaluation. Numbing is not required prior to injection and we only use the thinnest of needles, meaning minimal discomfort. It does take several days after injection for your procedure to reach full effect and a follow-up appointment may be needed if more product is warranted. Your doctor will help you determine the number and placement of injections based upon your aesthetic goals and past injections.
Botox FAQ's
How Long Does Botox Last?
When Should You Start Getting Botox?
What Should I Avoid After Botox?
Can You Wear Makeup After Botox?
The Recovery
Any redness that may have occurred during injection usually resides quickly upon leaving the clinic. Returning to your normal day-to-day routine immediately following injection is permitted, however, you should avoid strenuous activities. You should also avoid massaging or touching the injected area to prevent the spread of the botulinum toxin to other areas. If bruising occurs, it will resolve quickly.
The Financing
Botulinum toxin is an elective procedure and therefore is not covered by most insurance companies. However, we offer several options for financing and we will work with you to come up with an aesthetic plan and financing that suits your needs.
Our office accepts a range of financing options including: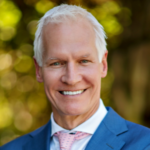 Dr. Marshall T. Partington MD, F.A.C.S. is a board-certified plastic surgeon serving patients in the Seattle, Bellevue and Kirkland areas. Dr. Partington is known for his cutting edge surgical techniques to deliver natural-looking results to his patients. Dr. Partington views each person and their story as a new journey with a very specific and unique objective. The happiness and gratitude of our patients is his greatest reward of all.