Charity Work
Supporting our community…We are proud sponsors of Assistance League of the Eastside's  Celebrations 20th Annual Holiday Home Tour
Announcement: We are excited to promote Pam Hoge as she had the wonderful opportunity to volunteer on Friday February 6th with Operation Sack Lunch. Pam was quickly put in the kitchen and started prepping for lunch that would be served that day. OSL is a meal and basic necessities provider serving the un-housed, no and low income, food insecure children, women and men, who call Seattle their home. They are a grassroots project that began in 1989 with 30 lunches in the kitchen of singer song writer Beverly Graham. OSL has now provided more than 2.9 millions of hot meals and sack lunches currently serves 3 meals a day, seven days a week. For many, OSL is the last line of defense for those in our community living directly on the streets.
"What a gala event… 2014 Healing the Children's annual auction raised over $58,000.
Thank you to all of our patients for your continued support!"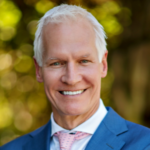 Dr. Marshall T. Partington MD, F.A.C.S. is a board-certified plastic surgeon serving patients in the Seattle, Bellevue and Kirkland areas. Dr. Partington is known for his cutting edge surgical techniques to deliver natural-looking results to his patients. Dr. Partington views each person and their story as a new journey with a very specific and unique objective. The happiness and gratitude of our patients is his greatest reward of all.