Mommy Makeover
What is a Mommy Makeover?
As a mother, you devote so much time and energy to your kids and family that it's easy to forget about yourself. The Mommy Makeover at Partington Plastic Surgery Center is designed to let you reclaim your body after childbearing with a combination of cosmetic surgery procedures carefully selected to target your areas of need and satisfy your personal desires.
There is no denying that a woman's body goes through significant changes during pregnancies and childbirth. These changes may include drooping or deflated breasts, a protruding abdomen, stubborn deposits of fat, loose skin, and stretch marks. Cosmetic surgery options at our practice include breast enhancement, liposuction, tummy tuck, and facial rejuvenation.
Diet and exercise can help to get you back into shape after pregnancy but are often not enough. That's why Mommy Makeovers are a growing trend in cosmetic surgery to counteract the undesirable physical effects of childbearing and help you regain your youthful figure.
Mommy Makeover Before & After
Mommy Makeover FAQ's
How long does it take to recover from a mommy makeover?
How Much Weight Do You Lose with a Mommy Makeover?
Do I need to Lose Weight Before a Mommy Makeover?
How do you prepare for a mommy makeover?
Do you lose weight after a mommy makeover?
How much fat can be removed during liposuction?
What does a mommy makeover cost?
What is all included in a Mommy Makeover?
Are Mommy Makeovers dangerous?
Can a tummy tuck be considered medically necessary?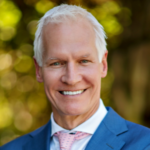 Dr. Marshall T. Partington MD, F.A.C.S. is a board-certified plastic surgeon serving patients in the Seattle, Bellevue and Kirkland areas. Dr. Partington is known for his cutting edge surgical techniques to deliver natural-looking results to his patients. Dr. Partington views each person and their story as a new journey with a very specific and unique objective. The happiness and gratitude of our patients is his greatest reward of all.