What is a Board Certified Plastic Surgeon?
It is certainly not uncommon to search for a plastic or cosmetic surgeon and find that each one is proclaiming through their marketing material to be board certified. The fact is that while he or she may be board certified, the certification may not be in cosmetic medicine or cosmetic surgery. In the Seattle area it is not beyond the realm of possibility to find that your cosmetic provider is actually certified in some other field of medicine such as Ear, Nose and Throat (ENT), a general practitioner or even a nurse practitioner!
Not all who practice cosmetic surgery are board certified in the field
Some of the cosmetic providers are certified in other fields of medicine
Certified cosmetic doctors or surgeons are certified with the American Board of Plastic
Any plastic surgeon who does not have this distinction is being misleading
What You Should Know Before Cosmetic Surgery
While it is true that the cosmetic physician of your choice may be board certified, it may not be in the area of cosmetic medicine at all. However, even though they may be medical practitioners, it is necessary to have the certification from the specific Board of Plastics because this means that not only have they had to complete training in the field, they would also have had to be examined by one of the 24 medical specialty boards and have had to keep with the professional development required by that board. Just as you would not want a vet to be your medical doctor so too you would be wise not to have your cosmetic surgeries done by a podiatrist.
Board certification means that you have training and experience in a given field
To be certified by American Board of Plastic means to have had that specialty training
Do not be lulled into a false sense of security with broad claims of board certification
The American Board of Medical Specialties has specific requirements for each field
There Are No Guarantees with Plastic Surgery
While it is possible that even a fully certified cosmetic medical doctor or surgeon can complete a procedure that is a complete disaster or a 'botched" surgical procedure, this is more likely to happen if the doctor has not been consistently keeping up with training. How much worst could it be then to be getting this particular type of treatment from someone who has had no specific specialty training in the area of cosmetic surgery.
It is important that before doing a procedure that you will then have to get fixed later on with a physician like Dr. Partington at Partington Plastic Surgery, find out whose hands you are putting your body and face in.
Guarantees of good outcomes decrease with the amount of training the physician has
Spear yourself the trauma of inappropriately completed procedures
Do your research in the practice and the doctor before doing any procedure with them
Someone who is board certified in the field have more than a passing knowledge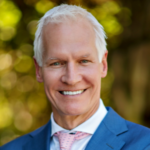 Dr. Marshall T. Partington MD, F.A.C.S. is a board-certified plastic surgeon serving patients in the Seattle, Bellevue and Kirkland areas. Dr. Partington is known for his cutting edge surgical techniques to deliver natural-looking results to his patients. Dr. Partington views each person and their story as a new journey with a very specific and unique objective. The happiness and gratitude of our patients is his greatest reward of all.