Reconstructive Plastic Surgery
What is Reconstructive Surgery?
Reconstructive surgeries can be described as a surgery performed on an abnormal structure or abnormal structures of the body caused by congenital defects, developmental abnormalities, trauma, infection, tumors or disease. It is generally performed to improve functions, but may also be performed to approximate a more aesthetically pleasing appearance. Reconstructive surgery may be covered through your health insurance, but coverage for specific procedures and levels of coverage may vary.
Reconstructive surgeries performed by Dr. Partington
Breast Reconstructive surgery
Cleft lip and palate surgery
Skin growth removal and subsequent Reconstructive surgery
Burn Reconstructive surgery
Microsurgery
Vaginal rejuvenation surgery
Labiapolasty
Maxillofacial trauma surgery
Craniofacial surgery
Hand surgery
Facial Feminization surgery (FFS)
Male to female body modification surgery (breast augmentation)
Female to male body modification surgery (breast reduction)
Dr. Partington maintains hospital privileges at both Evergreen and Overlake Hospital. These privileges allow him to determine, with each patient, whether the best care will be received in our Ambulatory Surgical Facility or at one of the hospitals.
American Society of Plastic Surgeons
Information:
Support Groups:
The Financing
We understand that financing is a concern for many people and an important part of the decision making process. We offer several options for financing and we will work with you to come up with a surgical plan and financing that suits your needs.
Our office accepts a range of financing options including: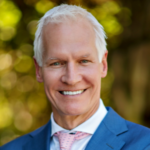 Dr. Marshall T. Partington MD, F.A.C.S. is a board-certified plastic surgeon serving patients in the Seattle, Bellevue and Kirkland areas. Dr. Partington is known for his cutting edge surgical techniques to deliver natural-looking results to his patients. Dr. Partington views each person and their story as a new journey with a very specific and unique objective. The happiness and gratitude of our patients is his greatest reward of all.