Thigh Lift
Loose and flabby skin on the thighs can impact your everyday lifestyle. With a thigh lift, clothing and swimwear can fit better, and the body can appear more proportional. Many patients undergo a thigh lift to achieve a more youthful appearance and a boost in self-confidence.
What is a Thigh Lift?
Patients who have undergone substantial weight loss often turn to thigh lift surgery to reduce excess tissue and skin on the upper thighs. This procedure can help to increase the quality of life for patients who are struggling with unwanted upper thigh tissue.
The Procedure
There are two forms of thigh lift surgery done today: medial thigh lift surgery and lateral thigh lift surgery. Medical thigh lift surgery deals with the inner thigh. An incision is created in the groin area, and excess fat and skin are removed along the inner thigh. Liposuction may also be used during this procedure. The area running from the groin to the knee is recontoured. A lateral thigh lift is done on the outer thigh and is more complex than a medial thigh lift.  The buttocks along with the outer thighs are often recontoured. Incisions may run from the groin, around the hip, and in the buttock fold. Following this procedure, the skin will be less elastic, so it is important that weight is maintained for long-term results.
The Recovery
Following your procedure in Seattle, Washington, you may experience swelling, bruising, and soreness, which can be controlled with medication. Swelling should subside within three to five weeks. Results will be immediate, though patients should avoid intense physical activities for six to eight weeks following surgery. Results are long-lasting if a healthy lifestyle is maintained. Our Plastic surgeon, Dr. Partington, will provide you with specific aftercare instructions to ensure optimal results.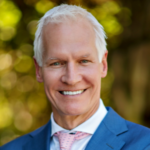 Dr. Marshall T. Partington MD, F.A.C.S. is a board-certified plastic surgeon serving patients in the Seattle, Bellevue and Kirkland areas. Dr. Partington is known for his cutting edge surgical techniques to deliver natural-looking results to his patients. Dr. Partington views each person and their story as a new journey with a very specific and unique objective. The happiness and gratitude of our patients is his greatest reward of all.