Medical Skin Care Services
Your skin care is a very important aspect to looking and feeling your best.
At Partington Plastic Surgery Center we routinely provide clinical skin care and body services that are medically applicable and that truly enhance your pre and post surgical goals. We have sought after and carry the very best prescription and clinical based skin care lines in the industry which include Obagi, and Latisse.
We offer a wide range of services that will improve, enhance and maintain your overall goals. Our services include facial and body peels, as well as laser treatments and non-ablative treatments.
Services
Laser Resurfacing
Profractional
IPL
SkinTyte
Comprehensive Skin Analysis
MicroNeedling
Medical Facials
Patented DF Treatments – Sonophoresis & Iontophoresis
There are as many types of Laser procedures as there are Clinical Peels. Like Clinical Peels, some lasers are more aggressive than others. Laser machines in general are more advanced and have gained in popularity in the last decade. Lasers vary dramatically in there aggressiveness. Some lasers are non-ablative (they do not break the skin) and some are mildly ablative and still, others are very ablative. Lasers today can treat everything from hair, acne, wrinkles, rosacea, capillaries, sun damage and freckles to skin tags and more.
A thorough consultation can provide you with specific information just for you about which non-surgical procedures may be best for you. Our responsibility is to fully understand your desires and concerns so we can formulate your best options.
Skin Care Products
Environ
Beaute-Pacifique
Tocca
Pre De Provence
Olinvine Atelier
Fake Bake
Cherry Blooms – Australia
Oxygenetix
To begin your skin care regimen please contact us to schedule your complimentary skin evaluation.
Non-graphic 3D Animations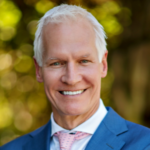 Dr. Marshall T. Partington MD, F.A.C.S. is a board-certified plastic surgeon serving patients in the Seattle, Bellevue and Kirkland areas. Dr. Partington is known for his cutting edge surgical techniques to deliver natural-looking results to his patients. Dr. Partington views each person and their story as a new journey with a very specific and unique objective. The happiness and gratitude of our patients is his greatest reward of all.