Tummy Tuck Auburn, WA
Tummy Tuck Cosmetic Surgical Procedure for Auburn Residents
After life-changing events such as pregnancy or significant weight loss, you may find that you have stubborn excess weight around the middle of your body. If the excess fat or skin does not respond well to diet or exercise, it may be worth looking at alternative options in Auburn such as tummy tuck surgery, which is also known as abdominoplasty.
Tummy tuck surgery redefines your abdomen by removing excess fat and skin around your waist. An abdominoplasty also tightens the muscles in your abdominal wall, leaving you with a much more slender and toned appearance.
You may wish to consider a tummy tuck surgery or abdominoplasty in the Auburn area if you have experienced significant weight fluctuations. Good candidates for tummy tuck surgery are those who are struggling with stubborn excess fat or skin around their waist.
You may find yourself looking for an abdominoplasty in the Auburn area if you have experienced weight fluctuation as a result of:
Pregnancy
Aging
Prior surgery
Abdominoplasty for Auburn Patients * Remove Excess Skin and Fat
If you are an Auburn resident who has recently undergone significant weight loss, you may be disappointed to find that you have been left with excess sagging skin around your tummy. It is a common problem for people who have lost a considerable amount of weight that their hard work at dieting and exercise is overshadowed by the excess skin that won't shift from around their middle. The most effective remedy for this is tummy tuck surgery, or abdominoplasty. An abdominoplasty will remove the excess skin from your midsection, and leave you with a more defined stomach. Tummy tuck surgery can also remove any stubborn fat which you have not been able to get rid of with diet or exercise.
An abdominoplasty can:
Remove excess skin and fat
Give a slender appearance
Increase confidence and self worth
Tummy Tuck Surgery May be the Right Choice for AuburnClients
If you are an Auburn resident who has been struggling for many years with diets and excess fat which won't budge, an abdominoplasty may be the right option for you. Our plastic surgeons in the Auburn area are certified by the American Board of Plastic Surgery, so you can feel confident that your tummy tuck surgery is in capable hands. We work closely with our Auburn patients to ensure we understand exactly what they want to achieve from their abdominoplasty, and that their needs are met throughout the process of the tummy tuck surgery.
To find out more about tummy tuck surgery available in Auburn and the surrounding area, call us on 425-605-5499.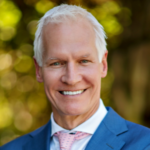 Dr. Marshall T. Partington MD, F.A.C.S. is a board-certified plastic surgeon serving patients in the Seattle, Bellevue and Kirkland areas. Dr. Partington is known for his cutting edge surgical techniques to deliver natural-looking results to his patients. Dr. Partington views each person and their story as a new journey with a very specific and unique objective. The happiness and gratitude of our patients is his greatest reward of all.