Tummy Tuck Bothell, WA
Tummy Tuck Cosmetic Surgical Procedure for Bothell Area Residents
Excess body fat, especially around the abdomen, can be depressingly hard to get rid of, even with diet and exercise. To assist you in getting back that svelte, sexy shape, it may be time to consider getting a tummy tuck surgery. A tummy tuck surgery, otherwise called an abdominoplasty, is one of the main cosmetic surgical procedures that can help to remove excess body fat and get you back to the best shape off your life. Here are some facts about tummy tuck surgery:
The abdomen regains its flat shape by removing fat and tightening abdominal muscles
A tummy tuck surgery or abdominoplasty causes weight loss
A tummy tuck surgery or abdominoplasty is not a weight loss method
An ideal candidate for a tummy tuck surgery does not have to be overweight
Patients with normal body weights, but protruding abdomens, can get an abdominoplasty
We perform tummy tuck surgery in the Bothell area and surrounding areas
Abdominoplasty for Bothell Area Patients * Remove Excess Skin and Fat
In a variety of situations, excess skin and fat can accumulate around the abdominal area and lead to the need for an abdominoplasty. Some of the more prominent ways lead to the muscles and skin of the abdomen getting loose and sagging, even when you might have a normal body weight. Patients in the Bothell area who have these situations can come in for an abdominoplasty:
Tummy tuck surgery following multiple pregnancies
Abdominoplasty to combat sagging skin from aging
Prior surgery may result in a need for abdominoplasty
A tummy tuck surgery may be needed to fight hereditary skin discrepancies
Fluctuations in weight may also lead to this surgical procedure
Tummy Tuck Surgery May be the Right Choice for Bothell Area Clients
Bothell area clients are notorious for knowing how to enjoy life and live it to the fullest. Unfortunately, this can also mean that your skin might need a little help to make your body regain and retain that youthful and sexy appearance. Consider that a tummy tuck surgery or abdominoplasty might be the right step for you to take make yourself look and feel better. If you are thinking about a tummy tuck, do the following:
Consult with our leading physicians for a candidacy assessment today
Give us a call at 425-605-5499 to set up an appointment
We provide comfortable and soothing atmosphere for you
Your best self might be just a tummy tuck away
Tummy Tuck Before & Afters
VISIT
Gallery
Non-graphic 3D Animations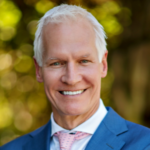 Dr. Marshall T. Partington MD, F.A.C.S. is a board-certified plastic surgeon serving patients in the Seattle, Bellevue and Kirkland areas. Dr. Partington is known for his cutting edge surgical techniques to deliver natural-looking results to his patients. Dr. Partington views each person and their story as a new journey with a very specific and unique objective. The happiness and gratitude of our patients is his greatest reward of all.