Breast Augmentation
 – Do you feel that your breasts are too small in relation to the rest of your body?
 – Do you have a difficult time 'filling out' certain tops and dresses because of your small breasts?
 – Did you lose breast volume from breastfeeding or weight loss?
 – Do you ever feel self-conscious or embarrassed about the size and/or proportion of your breasts?
What is Breast Augmentation?
Breast Augmentation is the surgical placement of breast implants to enlarge the breasts. Many women opt to have their breasts enlarged for a variety of different reasons. Breast augmentation is a straight forward procedure with a high satisfaction rate. There are several different styles of implants available to suit your preference for feel and size. At your consultation, your expectations along with the risks of breast augmentation surgery will be discussed.
The Procedure
Surgeries are performed in our state-of-the-art, accredited surgical facility in our Kirkland clinic. All surgeries in our clinic are considered "outpatient surgeries". We avoid general anesthesia, preferring to give 'twilight sleep' and leaving the patient with the ability to breathe on their own. Dr. Partington will carefully follow the surgical plan he has set forth with you, using the safest technique to get you through your surgery comfortably. The implants can be placed over or under the muscle and can be placed through a variety of different incisions. The time estimated for your surgery will be determined after a physical exam by Dr. Partington at your consultation. You will be observed for a short period of time following your procedure and when cleared by Dr. Partington, released to go home with the adult caretaker you have chosen.
The Recovery
Post-operative pain varies with implant placement (over or under the muscle) and is well controlled with oral pain medications or the placement of a pain pump. Recovery is usually 7 to 10 days for most. Some patients are able to return to work within a few days, while others prefer to take more time off. Dr. Partington also offers rapid recovery breast augmentation for patients limited to time. There are scars associated with breast augmentation and patients' scars in different ways. For most patients, scars start out red and eventually fade into inconspicuous lines hidden in the natural folds of your body. The vast majority of patients feel that the eventually faded scars are a worthwhile trade-off for the improvement in their body shape and self-image.
Breast Augmentation FAQs
Are breast implants under warranty?
Can breast implants cause pain years later?
Can breast implants last 30 years?
Can fat be transferred to breasts?
Do you have to replace breast implants every 10 years?
Does getting breast implants make you gain weight?
Does insurance cover breast implants?
Can I move my arms after breast augmentation?
Can you breast feed after breast augmentation
Do breasts sag after breast augmentation?
How do I know if my breast implant is leaking?
How do you know if you have capsular contracture?
Breast Augmentation Before & Afters
Non-graphic 3D Animations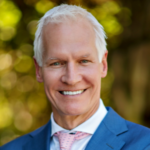 Dr. Marshall T. Partington MD, F.A.C.S. is a board-certified plastic surgeon serving patients in the Seattle, Bellevue and Kirkland areas. Dr. Partington is known for his cutting edge surgical techniques to deliver natural-looking results to his patients. Dr. Partington views each person and their story as a new journey with a very specific and unique objective. The happiness and gratitude of our patients is his greatest reward of all.