The Ultimate Procedures
Not everyone wants to go "under the knife" and these three non-plastic surgery procedures for smoother and younger skin prove that surgery isn't the only option. With the combination of BBL PhotoFacials, Microlaser Peels, and ProFractional treatments, we can literally remove years off of the face. One thing to keep in mind is that not all Lasers are created equally, so ensure that your treatments are being performed with a trained Laser Technician using a class IV laser.
PhotoFacials
We utilize the broad band light (BBL) to effectively address sun damage, Rosacea, age spots melisma, flushing and broken capillaries, Studies at Stanford University prove that regular BBL treatments actually slow the skin aging process. BBL treatments also stimulate collagen and elastic production, tightening and firming the look and feel of your skin. This lunch time procedure shows immediate improvements even after your first treatment. The less irregular pigmentation that we have on our skin, the younger we look.
Microlaser Peels
This peel utilizes our Erbium laser to provide a precise Microlaser Peel that is the equivalent of 4-6 microdermabrasion services. The top layers of the skin are ablated with this treatment leaving behind fresher and youthful looking skin. You will achieve great improvements in skin tone and texture even after just one procedure. Expect 1-2 days of redness and peeling before your skin becomes fully revitalized and smoother.
Profractional
The ProFractional laser treatment stimulates collagen and elastin production which in turn leaves the skin tighter and firmer, this treatment precisely creates thousands of pinpoint areas for your skin to product new healthy tissue.  Penetrating deeper than a Microlaser Peel, this treatment leaves no open wounds resulting in less down time with maximum results.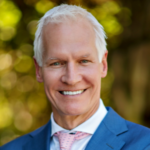 Dr. Marshall T. Partington MD, F.A.C.S. is a board-certified plastic surgeon serving patients in the Seattle, Bellevue and Kirkland areas. Dr. Partington is known for his cutting edge surgical techniques to deliver natural-looking results to his patients. Dr. Partington views each person and their story as a new journey with a very specific and unique objective. The happiness and gratitude of our patients is his greatest reward of all.