As plastic surgery becomes more and more mainstream, more people each year are considering both invasive and minimally invasive procedures. Whether it's your first procedure or your third, it's very important to do the proper preparation and research before your first appointment.
Before Your Consultation
No matter what procedure you choose, it's super important to do your homework on the doctor and practice you will be seeing. This involves looking into the doctor's qualifications as well as the accreditation of the facility that they operate in. At Partington Plastic Surgery, both of our doctors are members of the American Society of Plastic Surgeons and the American Society for Aesthetic Plastic Surgery. Not only is this important for the outcome of your procedure, it is incredibly important for your safety.
One Month Before
Treating your body right before the procedure is the best possible preparation for surgery. During this time, you will want to avoid smoking, lower alcohol usage and eat a balanced diet. Maintaining a healthy lifestyle before surgery is helpful in preparing your body for recovery. It is important that you do not do any drastic dieting before the procedure to make sure you maintain your strength and immune system for a speedy recovery.
One Week Prior
Approaching surgery day, you will want to make sure that you prepare your home for your post-op arrival. At your preoperative appointment, you will want to make sure that you are given ant post-operative supplies. Also, coordinating someone to help you during the initial recovery period will offer you some much-needed peace of mind. Overall, making any necessities easy to access is recommended prior to treatment.
If you have been considering plastic surgery for a long time, contact Partington Plastic Surgery today to schedule a consultation with Dr. Partington.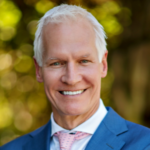 Dr. Marshall T. Partington MD, F.A.C.S. is a board-certified plastic surgeon serving patients in the Seattle, Bellevue and Kirkland areas. Dr. Partington is known for his cutting edge surgical techniques to deliver natural-looking results to his patients. Dr. Partington views each person and their story as a new journey with a very specific and unique objective. The happiness and gratitude of our patients is his greatest reward of all.