Micro Needling Ballard, WA
Micro Needling therapy, also known as skin needling or collagen induction therapy, is a minimally-invasive non-surgical and nonablative procedure resulting in skin rejuvenation.
If you are a resident of the Ballard area and beyond desiring facial rejuvenation, we encourage you to consider micro needling. It is effectively used for:
Reduction of fine lines and deep wrinkles
Stretch marks fading with micro needling
Tightening sagging skin with micro needling
Reduction of scars
Dyspigmentation with micro needling
Treatment of acne scarring
Micro needling is considered one of the safest skin treatment and skin rejuvenation procedures when performed by a medical professional. The number of micro needling procedures varies, depending on individual skin condition. And generally the micro needling treatment areas recover rapidly.
We encourage you to consult with our medical professional expert serving the Ballard area and beyond, to learn more about micro needling, and effective skin rejuvenation with Environ® skin care products. 425-605-5499
Environ® Skin Care Line for Men and Women
For centuries both men and women have searched for skin rejuvenation products to delay the effects of aging.
We are excited to share our experiences with residents of the Ballard and surrounding area in the effects of skin rejuvenation with Environ® skin care products that provide exceptional results and a glowing, healthy radiance.
Over the course of more than 20 years of extensive research and development, Environ® emerged as the scientific skin rejuvenation product line preferred by world-wide consumers, as well as our clients including men and women in the Ballard area and beyond.
Why Should Ballard residents Choose Our Skin Rejuvenation Methods?
We not only have expert medical professionals who are skilled in micro needling therapy, but experience and success in skin rejuvenation methods.
When we recommend Environ® and its cutting edge ingredients with formulations that provide results for all ages, skin types and ethnicities, we are confident that our clients, including residents in the Ballard and surrounding area, will achieve maximum effectiveness.
The Environ® consumer therapy product line is broad and includes suitable products to be used in conjunction with your normal skin care regimen. And there are specific products in the Environ® skin rejuvenation product line that are recommended for men.
What makes Environ® so effective in skin rejuvenation therapy? While some manufacturers of cosmetic skin care have used low doses of vitamin A in their products, the formulation of Environ® contains high doses of vitamin A which we have found to be the most effective skin rejuvenation care products.
And the use of Environ® skin rejuvenation care products are preferred by our customers, including residents in the Ballard and surrounding area.
We have provided basic information on the benefits of medical micro needling treatments for residents in the Ballard area and beyond. For effective skin rejuvenation through micro needling and Environ® skin care products, we recommend a consultation with our medical professionals serving the Ballard and surrounding area. 425-605-5499.
Non-graphic 3D Animations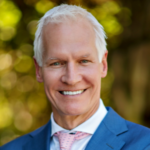 Dr. Marshall T. Partington MD, F.A.C.S. is a board-certified plastic surgeon serving patients in the Seattle, Bellevue and Kirkland areas. Dr. Partington is known for his cutting edge surgical techniques to deliver natural-looking results to his patients. Dr. Partington views each person and their story as a new journey with a very specific and unique objective. The happiness and gratitude of our patients is his greatest reward of all.