Micro Needling Bellevue, WA
Partington Plastic Surgery and Laser Center offers one of the best skin rejuvenation services in the Bellevue, WA area. Our professionals have a long history of serving Bellevue area residents with:
Micro needling
Environ
Skin rejuvenation
We believe skin is one of the determinants of confidence and to boost your confidence, our professionals in the Bellevue area work nights to deliver solutions like micro needling and skin rejuvenation through Environ to make you proud of your skin in the Bellevue area.
We strive hard to give a boost to your skin through Environ. Our micro needling therapy in the Bellevue area promises an increase of needed collagen in your skin. Our Environ helps keep your skin protected from the harms associated with your everyday environment that badly affects skin.
Our skin rejuvenation offers are one of the best in the Bellevue area, one reason being our experts' day and night efforts for treating your skin to perfection. We believe in only one thing and that is to make you happier, more comfortable, and more confident.
Environ Skin Care Line for Bellevue Area Men and Women
Call us if you want to enjoy skin that is:
Denser
Smoother
And tighter
Get our micro needling treatment and Environ, which serves best for all kinds of skin. Years of training and knowledge in plastic surgery, micro needling, skin rejuvenation, and Environ has made our experts highly qualified for dealing with all kinds of skin.
With our skin rejuvenation treatments, Environ and micro needling in the Bellevue area, you will be able to enhance all the finest parts of your skin. We aim at helping you at every step of the sensitive journey of self-renewal, skin rejuvenation through micro needling and Environ treatments.
Why Should Bellevue Area Residents Choose Our Skin Rejuvenation Methods?
Looking and feeling your best is everyone's' right. Don't waste your time, but contact us in the Bellevue area to take advantage of our reasonably priced skin rejuvenation micro needling treatments. You can also use Environ for skin rejuvenation in its best form.
We offer the following as part of our options in the Bellevue area:
Reasonably priced micro needling treatment
High quality Environ products for skin rejuvenation
Plastic & cosmetic surgery
Choosing a surgeon wisely is often difficult, but not any more. With our experienced staff of micro needling experts, you will get even the guidelines for skin rejuvenation. Environ is sure to give you a tighter,healthy looking skin and with our micro needling therapy, your skin will glow like totally young skin.
Non-graphic 3D Animations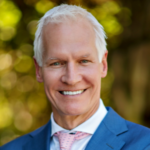 Dr. Marshall T. Partington MD, F.A.C.S. is a board-certified plastic surgeon serving patients in the Seattle, Bellevue and Kirkland areas. Dr. Partington is known for his cutting edge surgical techniques to deliver natural-looking results to his patients. Dr. Partington views each person and their story as a new journey with a very specific and unique objective. The happiness and gratitude of our patients is his greatest reward of all.