Micro Needling Edmonds, WA
Micro needling is one skin rejuvenation technique that is currently available to the residents of the Edmonds area and surrounding communities. This skin rejuvenation technique that is micro needling works by refining the pores, stimulating collagen production and thereby firming the skin. Micro needling is so successful that it has been featured on a number of popular media programs for its skin rejuvenation wonders. Some basic facts include:
Edmonds area residents can now benefit from this new technique of micro needling
Micro needling works by using multiple fine needles that stimulate skin healing
Micro needling is also called vampire facial or mechanical fraxel technique
Environ Skin Care Line for Edmonds Area Men and Women
The Environ skin care line is one of the latest in skin care and skin rejuvenation products that was developed by the same physician who advocated for the development of testing of the micro needling technique. We are able to inspire professional confidence in Environ skin care products because we can boast that our technicians are trained directly by this physician for the benefit of our patients in the Edmonds, WA area. Not only can you benefit from her personal attention, but she is often on hand to answer any questions or concerns that you have on both micro needling and the Environ skin care line. You should choose us because:
Environ skin care products are available exclusively to Edmonds area men and women
The Environ skin care line can make your skin look and feel beautiful
You get the expertise available from the creator of the Environ skin care products
Why Should Edmonds Area Residents Choose Our Skin Rejuvenation Methods?
Here at Partington Plastic Surgery and Laser Center we have built a solid reputation with skin rejuvenation and restoration services and techniques that we offer to the residents of the Edmonds area. In an effort to continue the trusting relationship we have developed with the residents of the Edmonds area, we have ensured that the Environ skin care line does what it says and has been helping myriad clients in their quest for skin rejuvenation. That is why we strive to have the creator of the Environ skin care line available to our clients and for the comprehensive training of our skin rejuvenation technicians. This means that:
Technicians are well-trained in skin rejuvenation techniques such as micro needling
Edmonds area men and women deserve the luxury provided by the Environ skin care line
They get services by technicians experienced in skin rejuvenation techniques
Non-graphic 3D Animations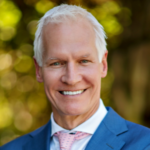 Dr. Marshall T. Partington MD, F.A.C.S. is a board-certified plastic surgeon serving patients in the Seattle, Bellevue and Kirkland areas. Dr. Partington is known for his cutting edge surgical techniques to deliver natural-looking results to his patients. Dr. Partington views each person and their story as a new journey with a very specific and unique objective. The happiness and gratitude of our patients is his greatest reward of all.