Micro Needling Kent WA
What is it?
Micro needling is a skin rejuvenation therapy which is both non-surgical and minimally invasive. It is hailed as one of the safest methods available for skin rejuvenation and dealing with common skin complaints.
How does it work?
The procedure of micro needling for skin rejuvenation involves a fine needle device, with needles up to 3mm in length, which deliver small and controlled injuries to the skin. The tiny punctures serve as a trigger which the body naturally responds to by producing new collagen and elastin under the skin.
The effects
Micro needling results in improved skin texture and firmer skin. It can significantly reduce issues of skin sagging by working to tighten the skin, as well as other common skin complaints in mature skin such as fine lines and deep wrinkles.
Available in the Kent, WA area
At the Partington Plastic Surgery clinic in Washington, we are proud to offer this skin rejuvenation technology to residents of the Kent area.
Environ Skin Care Line for Kent Area Men and Women
Medical skin rejuvenation skin care
Residents of the Kent area are now able to benefit from Environ skin care, a medical range of skin care products for skin rejuvenation exclusively available at Partington Plastic Surgery.
Exclusive availability
We are the only clinic in Washington State who can offer Environ skin care to our skin rejuvenation clients.
Expertly developed
Environ skin care was created by one of the pioneers of micro needling skin rejuvenation. The physician behind Environ skin care was also the developer of micro needling and its clinical trials in the early 1990's. We are proud to be able to offer this skin care excellence to our customers in the Kent area.
Why Should Kent Area Residents Choose Our Skin Rejuvenation Methods?
Safe and effective
Micro needling is growing in popularity because it is both safe and effective. This minimally invasive procedure is performed by licensed professionals, all of which are overseen by board certified plastic surgeons.
Reputation
We have an excellent reputation for customer care and quality procedures. Residents of the Kent area can be confident that their needs will be catered to when they put their skin rejuvenation requirements in our hands.
Non-graphic 3D Animations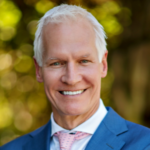 Dr. Marshall T. Partington MD, F.A.C.S. is a board-certified plastic surgeon serving patients in the Seattle, Bellevue and Kirkland areas. Dr. Partington is known for his cutting edge surgical techniques to deliver natural-looking results to his patients. Dr. Partington views each person and their story as a new journey with a very specific and unique objective. The happiness and gratitude of our patients is his greatest reward of all.