Micro Needling Madrona, WA
Micro needling, otherwise known as the Vampire Facial, is said to be the latest treatment in skin rejuvenation for residents in the Madrona area. We at Partington Plastic Surgery provide our customers in the Madrona area with reliable and effective products such as the Environ skin care line to aid in their skin rejuvenation process. The process of micro needling is a non-heat based method which entails creating multiple micro skin zones to promote healing without damaging the patient's epidermis. The benefits include:
Micro needling doesn't require a lot of healing time
Our physicians have been practicing micro needling since the 1990's
The micro needling process helps the skin form new tissues that promote skin rejuvenation
Combining the micro needling process with Skin Tyte services helps to achieve a natural look
Environ Skin Care Line for Madrona area Men and Women
Since then the Environ skin care line has extended to both men and women in the Madrona area who are seeking professional and effective skin rejuvenation. Environ skin care involves administering micro needling treatments to remove scars and wrinkles and also promotes stimulation of elastin production which helps with the skin rejuvenation process for our patients in the Madrona, WA area. Take into consideration that:
Environ skin care products are exclusively distributed by us
We have been providing Environ skin care to our patients for a number of years
Environ skin care products help with the skin rejuvenation process
We are trained to administer the best suited Environ skin care treatments to our customers
Why Should Madrona area Residents Choose Our Skin Rejuvenation Methods?
The skin rejuvenation methods that we offer to our patients in the Madrona area are state-of-the-art and very effective. Before performing a micro needling process, we recommend that patients in the Madrona area do an interview with us to determine the treatment best suited for them. We take into consideration the various needs of our patients and educate them on the treatments we are about to administer for their skin rejuvenation. Other reasons to choose us include:
We use platelet rich plasma with our micro needling treatments
There is a 12 hour post treatment before the skin rejuvenation process
We have a wide range of Environ skin care products
We offer complimentary skin consultation to better serve our patients
Non-graphic 3D Animations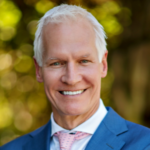 Dr. Marshall T. Partington MD, F.A.C.S. is a board-certified plastic surgeon serving patients in the Seattle, Bellevue and Kirkland areas. Dr. Partington is known for his cutting edge surgical techniques to deliver natural-looking results to his patients. Dr. Partington views each person and their story as a new journey with a very specific and unique objective. The happiness and gratitude of our patients is his greatest reward of all.