Micro Needling Mill Creek, WA
At Partington Plastic Surgery, we strive to provide the best aesthetic treatment procedures for our Mill Creek area residents, and thatÕs why we offer services such as micro needling and skin rejuvenation through micro needling. We also offer the medical skin prudcts known as Environ skin care in addition to our micro needling and skin rejuvenation services in the Mill Creek, WA area. Environ skin care is an advanced and highly-effective method of skin rejuvenation which yields similar results to the micro needling procedure. Some of the reasons our clients love our services are:
Environ skin care as well as micro needling provide fast skin rejuvenation
Mill Creek area residents are reassured that Environ skin care is safe
Mill Creek area residents are treated like respected customers when requesting micro needling services
Environ Skin Care Line For Mill Creek Area Men And Women
In Washington, Partington Plastic Surgery and Laser Center is the only establishment to offer the medical treatment of Environ skin care to our Mill Creek area residents. This skin rejuvenation process was created by the physician who developed and executed the clinical plans for micro needling in the 1990s. We are proud to say we provide the latest Environ skin care and micro needling treatments for skin rejuvenation purposes available to all Mill Creek area residents.
Come to us because:
We provide both micro needling expertise and Environ skin care products
You can schedule a skin consultation session with us to choose your skin rejuvenation treatment
Mill Creek area residents can trust Environ skin care treatments for skin rejuvenation
Why Should Mill Creek Area Residents Choose Our Skin Rejuvenation Methods?
Environ skin care is one of the easiest and most effective methods of skin care treatment that will leave you, the patient, feeling energetic and youthful after the treatment has been completed. The micro needling procedure can also be referred to as mechanical fraxel, which literally uses fine needles that puncture the skin without damaging it and triggers the natural healing processes of the body. Through this procedure, lines and wrinkles are reduced by the healing process that is triggered causing the formation of new tissue that refreshes mature skin. Some helpful tips include:
Do some investigation before performing micro needling with a company
Choose an experienced skin care provider who has completed this before
Find out who and where the person performing the procedure received his/her training
Contact us if you are considering skin rejuvenation
Non-graphic 3D Animations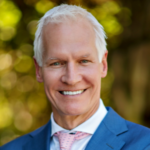 Dr. Marshall T. Partington MD, F.A.C.S. is a board-certified plastic surgeon serving patients in the Seattle, Bellevue and Kirkland areas. Dr. Partington is known for his cutting edge surgical techniques to deliver natural-looking results to his patients. Dr. Partington views each person and their story as a new journey with a very specific and unique objective. The happiness and gratitude of our patients is his greatest reward of all.