Micro Needling Northgate, WA
If you are looking for a method of skin rejuvenation, then you will definitely be interested in micro needling. Micro needling is a great and effective method that is used to get skin to look great. It is a safe method and helps the body to naturally rejuvenate the skin.
Northgate area residents can get skin rejuvenation with micro needling treatments. Micro needling entails the use of numerous micro needles to prick the skin, which initiates the skinÕs natural healing process. This way, micro needling makes the body make new tissue and skin, leaving you looking great.
Micro needling is great for use on a specific area of the skin. This means that it can be used for treatment that focuses on a specific spot where you want skin rejuvenation. Get micro needling in the Northgate, WA area from Partington Plastic Surgery.
Micro needling is great because:
It offers focused treatment
It can be done anytime
It is safe and effective
Environ Skin Care Line for Northgate Area Men and Women
Environ skin care line offers great skin care products. Whether you are a man or a woman, Environ skin care line will have products for you. With Environ skin care, you get a product that will enable you to properly take care of your skin.
Environ skin care has a variety of products, all of which work to enhance your skin. If you are in the Northgate area, get Environ skin care products. Environ skin care products offer you the ability to take care of your skin.
Get Environ skin care products in the Northgate area because:
They are high quality
They offer you great skin care
You get a complimentary skin consultation
Environ skin care products are for both men and women
Why Should Northgate Area Residents Choose Our Skin Rejuvenation Methods?
Choosing a skin rejuvenation method can be quite a task, especially if you do not know much about skin rejuvenation. At Partington Plastic Surgery we have various skin rejuvenation methods in the Northgate area including micro needling and the use of Environ skin care products.
When it comes to the Northgate area, we are among the best.
Choose us in the Northgate area because:
We offer quality skin rejuvenation
We have a qualified staff
We use quality methods
If you are looking for skin rejuvenation in the Northgate area, then choose us for our expertise in skin rejuvenation.
Non-graphic 3D Animations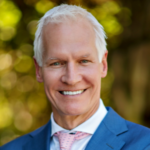 Dr. Marshall T. Partington MD, F.A.C.S. is a board-certified plastic surgeon serving patients in the Seattle, Bellevue and Kirkland areas. Dr. Partington is known for his cutting edge surgical techniques to deliver natural-looking results to his patients. Dr. Partington views each person and their story as a new journey with a very specific and unique objective. The happiness and gratitude of our patients is his greatest reward of all.