Plastic Surgery Seattle, Wa
Plastic Surgery Services for the Seattle Area
All those residing in the Seattle, WA area who find themselves needing qualified plastic surgeon services should look no further. Partington Plastic Surgery & Laser Center is a one-stop Kirkland surgery center for all imaginable cosmetic surgery needs.
The equipment that the Kirkland plastic surgery center brings right next to your doorstep, as it's very close to Seattle area, is impressive, too. The cosmetic surgery platforms that the plastic surgery clinic uses are among the best in the Seattle area. It's not all, though.
The plastic surgery specialists who work in the Partington Plastic Surgery & Laser Center are amongst the most experienced in the Seattle area.  All of this makes the Center one of the best choices for performing any type of cosmetic surgery for those living in the Seattle area.
Cosmetic Surgery Procedures for Men and Women
One of the most popular cosmetic surgery procedures for the Seattle area is LipoSculpture. Small wonder, as many people are not satisfied with the shape of their bodies, yet find it hard to achieve due to localized fat deposits. In such cases, cosmetic surgery can be a solution. Cosmetic surgery is a type of plastic surgery that is often less intrusive and less risky than the plastic surgery itself.
LipoSculpture is a way to change the way the body looks using cosmetic surgery procedures. This particular cosmetic surgery involves a selective, purposeful and careful removal of fat by a plastic surgeon. The unwanted fat can be removed both from the body and the face, and there are a number of techniques that can be used to achieve this effect.
One of the most effective and safe cosmetic surgery fat removal techniques is called tumescent liposuction, and is performed and the Partington Plastic Surgery & Laser Center. The procedure does not require full anesthesia, and can be done just by using 'twilight' sedation.
LipoSculpture can be performed by a qualified plastic surgeon both as a stand-alone procedure, and in conjunction with other procedures like face lift or a tummy tuck.
Board Certified Plastic Surgeon Dr. Partington, M.D.
Plastic surgeon Dr. Partington, M.D., is a board certified plastic surgeon widely recognized to be one of the finest professionals working in the field.
Dr. Partington, M.D., is a board certified plastic surgeon with many achievements throughout his career, as well as a member of the Board of Directors of Healing the Children, a non-profit medical organisation.
Non-graphic 3D Animations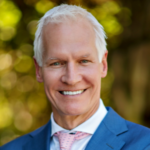 Dr. Marshall T. Partington MD, F.A.C.S. is a board-certified plastic surgeon serving patients in the Seattle, Bellevue and Kirkland areas. Dr. Partington is known for his cutting edge surgical techniques to deliver natural-looking results to his patients. Dr. Partington views each person and their story as a new journey with a very specific and unique objective. The happiness and gratitude of our patients is his greatest reward of all.