Plastic Surgery Kirkland, WA
Plastic Surgery Services for the Kirkland Area
If you are anywhere around the Kirkland, WA area and find yourself in need of a qualified plastic surgeon services, look no further.
Partington Plastic Surgery & Laser Center is a one stop Kirkland surgery center for all your needs.
The list of plastic surgery services performed by the Kirkland plastic surgery center is impressive, covering most cosmetic surgery operations from breast augmentation to laser treatments and lipo-sculpture.
Cosmetic Surgery Procedures for Men and Women
If you are feeling that your breasts are disproportionately small in relation to the rest of your body, plastic surgery is your answer. Specifically, a subsection of plastic surgery known as "cosmetic surgery". What is cosmetic surgery, and how can it help you achieve your dream look, no matter if you lost breast volume due to weight loss or breast-feeding, or if you had a difficult time filling certain parts of tops and dresses since as long as you remember yourself.
Cosmetic surgery is a kind of plastic surgery which focuses on the aesthetic aspects of the plastic surgeon's art, and is by far the most well-known type of plastic surgery.
Cosmetic surgery includes a procedure called "breast augmentation", which involves a qualified plastic surgeon increasing the size of your breasts as you desire. This cosmetic surgery procedure is fairly straightforward, and the operation usually does not require general anesthesia. Instead, 'twilight sleep' is used for this type of plastic surgery.
The ordeal consists of special breast implants being placed in the breasts by a qualified plastic surgeon. There are several types of breast implants available, and a good plastic surgeon will help you determine which one would be the best for your situation.
Board Certified Plastic Surgeon Dr. Partington, M.D.
Dr. Partington is a qualified plastic surgeon who is well-known in the medical community for his many achievements. He attended Williams College, from which he graduated with honors, before receiving a medical degree from Cornell University.
At Cornell University Dr. Partington was the president of his class. He also completed a rigorous 6 year general surgery program at UCLA, and can boast being trained in plastic surgery under the famous Dr. Joseph McCarty at the prestigious New York University.
Dr. Partington received awards for his exceptional performance in all areas of medicine, and was given an "outstanding second year resident award" while being a research fellow of Cardiothoracic surgery. One year later he was given the "award of merit for scientific contribution", and these are just some of his professional achievements.
Non-graphic 3D Animations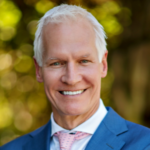 Dr. Marshall T. Partington MD, F.A.C.S. is a board-certified plastic surgeon serving patients in the Seattle, Bellevue and Kirkland areas. Dr. Partington is known for his cutting edge surgical techniques to deliver natural-looking results to his patients. Dr. Partington views each person and their story as a new journey with a very specific and unique objective. The happiness and gratitude of our patients is his greatest reward of all.