Plastic Surgery Newcastle, WA
Plastic Surgery Services for the Newcastle Area
If you are anywhere around Newcastle, WA and find yourself looking for certified plastic surgeon services, look no further. Partington Plastic Surgery & Laser Center is a perfect cosmetic surgery center ideal for all your needs.
The number of plastic surgery solutions done by the Kirkland plastic surgery center is impressive, covering the majority cosmetic surgery procedures from breast augmentation to laser treatments and lipo-sculpture, plus you don't require to invest long hours on the travel there, given that it's close Newcastle.
The equipment that the Kirkland plastic surgery center gets right next to your doorstep, given that it's near to Newcastle area, is exceptional, as well. The cosmetic surgery platforms that the plastic surgery medical center features are one of the greatest in the Newcastle district. It's not all, though. The plastic surgery experts who operate in the Partington Plastic Surgery & Laser Center are among the best in the Newcastle region.
All of this makes the Center among the best choices for performing any sort of cosmetic surgery for those residing in the Newcastle neighborhood.
Cosmetic Surgery Procedures for Men and Women
Sometimes, happiness is not the only thing pregnancy and birth bring. Many women fear becoming mothers since they fear that their body won't be the same after childbirth. The fear is unfounded, however, since there is a cosmetic surgery procedure, or rather a complex of them aimed at reclaiming the body of the mother after childbearing.
The cosmetic surgery is done by any qualified and experienced plastic surgeon of the staff of Partington Plastic Surgery & Laser Center, and can include any of the following options:
Breast augmentation or reduction
Liposuction
Tummy tuck
These aren't all types of cosmetic surgery that can be done to restore the body of the happy mother. There are several more types of plastic surgery done as part of the Mommy Makeover cosmetic surgery program. The Center also provides help with coming up with a surgical plan and financing for your needs.
Board Certified Plastic Surgeon Dr. Partington, M.D.
Plastic surgeon Dr. Partington, M.D., is a board certified plastic surgeon widely known to be one amongst the absolute best experts getting work done in the field. Dr. Partington, M.D., is not only a board certified plastic surgeon with lots of achievements all through his career, but is also one the members of the Board of Directors of Healing the Children, a non-profit health-care organization.
Non-graphic 3D Animations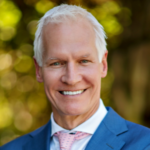 Dr. Marshall T. Partington MD, F.A.C.S. is a board-certified plastic surgeon serving patients in the Seattle, Bellevue and Kirkland areas. Dr. Partington is known for his cutting edge surgical techniques to deliver natural-looking results to his patients. Dr. Partington views each person and their story as a new journey with a very specific and unique objective. The happiness and gratitude of our patients is his greatest reward of all.