Mommy Makeover Seattle, WA
Mommy Makeover Surgical Procedures for Seattle Area Residents
Plastic surgery can be a major life-changing decision for anyone in the Seattle, WA area. If you do decide to undergo plastic surgery or a mommy makeover surgery to foster a better self-image for yourself or for a loved one, trust in the experienced hands of Partington Surgery & Laser Center. We have provided cosmetic plastic surgery and mommy makeover surgery to the Seattle area since 1991.
When it comes to our plastic surgery and mommy makeover surgery, our skills and experience make us one of the most reliable and trusted providers for the Seattle area. Our accreditation and experience will give you the assurance you need to take advantage of our plastic surgery or mommy makeover surgery options. Our plastic surgery and mommy makeover surgery procedures have garnered raving testimonials from:
• Miss Canada, 2012
• Miss Washington USA, 2013
• 97.5% Demand Force referral rate
Mommy Makeover Surgery and Non-Surgery Options for Seattle Area Patients
Partington Surgery & Laser Center has a vast array of plastic surgery options for our Seattle area clients. With our skills and expertise, our mommy makeover surgery will give you a wide range of possible procedures that will help you get restore your body or give you a new look. Live your new and rejuvenated life in the Seattle area after your mommy makeover surgery.
We also have nonsurgical options for Seattle area clients who prefer something less invasive than plastic surgery. Our nonsurgical procedures will help you obtain the look that can highlight the best features of your body while obscuring or eliminating the less flattering ones. Here are some of the nonsurgical options available to Seattle area residents:
• Laser skin treatment
• Facial rejuvenation
• Medical skin care services
Cosmetic Plastic Surgery for Seattle Area Moms * Reclaim Your Body!
Our mommy makeover surgery can give you back the body you once had. You will not need to reminisce about your old life in the Seattle area after the help of our mommy makeover surgery. Our mommy makeover surgery can restore your looksfrom your pre-mommy state.
We boast our own plastic surgery facility with highest cleanliness standards and state-of-the-art equipment. With our plastic surgery procedures, you are almost turning back the hands of time. Patients in the Seattle area can take advantage of a variety of plastic surgery and mommy makeover surgery procedures, including:
• Abdominoplasty
• Cameo 1-2-3TM
• Breast augmentation
• Rhinoplasty
• LipoSculture
Contact us today or visit our blog for more information.
Non-graphic 3D Animations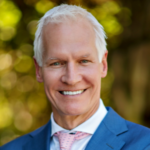 Dr. Marshall T. Partington MD, F.A.C.S. is a board-certified plastic surgeon serving patients in the Seattle, Bellevue and Kirkland areas. Dr. Partington is known for his cutting edge surgical techniques to deliver natural-looking results to his patients. Dr. Partington views each person and their story as a new journey with a very specific and unique objective. The happiness and gratitude of our patients is his greatest reward of all.