Female to Male Body Modification
Integrate your appearance with your identity. At Partington Plastic Surgery and Laser Center we acknowledge that in appearance change is a personalized journey and every person brings their specific reasons to receive plastic surgery. We specialize in who are going through this transitional journey. Please feel exceptionally welcomed in our practice.
At our Kirkland, Washington office, we offer chest transformation for transgender patients seeking masculine structure. We understand this may be an emotional journey, so we work diligently to make this process as comfortable and educational as possible.
Chest Transformation
Chest Transformation procedures are performed in our state-of-the-art, accredited surgical facility in our Kirkland, Washington office. Dr. Partington will follow the surgical plan of action that you have discussed during your initial consultation, while utilizing the safest and most effective techniques to ensure comfortability and confidence in your procedure.
The Recovery
After your procedure, you will be observed for a short period until you are cleared by Dr. Partington to go home with a caretaker. You may feel discomfort, but this pain is usually moderate and well controlled with pain medications. Recovery generally lasts 10-14 days and some patients can return to work in a few days.
Although there are scars associated with Chest Transformation surgery, this is a worthwhile trade-off to the newly discovered you and your improvement in body shape and self-esteem.
Look the way you feel and boost your self-confidence with Chest Transformation from female to male. Call us today for more information and to schedule your initial consultation.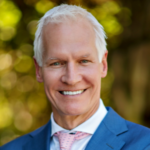 Dr. Marshall T. Partington MD, F.A.C.S. is a board-certified plastic surgeon serving patients in the Seattle, Bellevue and Kirkland areas. Dr. Partington is known for his cutting edge surgical techniques to deliver natural-looking results to his patients. Dr. Partington views each person and their story as a new journey with a very specific and unique objective. The happiness and gratitude of our patients is his greatest reward of all.