Buttock Augmentation
What is Buttock Augmentation?
Buttock augmentation, or Brazilian butt lift, is a body procedure that reshapes and enhances the gluteal area. The most common method for buttock augmentation is using your own natural fatty tissue through fat transfer. This procedure provides an uplifted and shapelier buttock, leaving you feeling confident and feminine.
This procedure can be considered for a number of reasons such as your buttocks are too small for your body frame, your buttock shape is too flat and you would like more curves, or if weight loss or the aging process has left your buttocks loose, sagging, or flat. Undergoing this procedure will make your clothes fit better and give you that shapelier and younger-looking appearance!
The Procedure
The two most common methods for buttock augmentation are autologous fat transfer (using your own natural fatty tissue) and gluteal implant surgery with or without fat transfer for additional contouring. The autologous fat transfer takes fat from another area of your body and uses it to enhance your buttocks. Buttock implants are best when treating flat or poorly defined buttocks. A soft, shaped silicone implant is placed through an incision that is hidden inside the natural buttock crease or an alternate site. Your surgeon will determine which procedure is best for you based upon many factors such as aesthetic goals and body shape.
Butt Augmentation FAQs
What is it called when you take fat from your stomach to buttocks?
How much does butt injections cost?
How long do butt injections last?
How can I get a bigger butt fast?
Are buttock injections permanent?
The Recovery
Your surgeon will provide information and determine how long before you can return back to your normal activities. Drainage tubes may be placed where incisions were made and may need care for several days. Garments may also be worn to keep the buttock area compressed and protected. Once the anesthesia wears off, pain may be experienced. There may also be swelling that can last anywhere from a few weeks to months. Your surgeon will provide you with all information regarding side effects and post-operation care. It is very vital to follow patient care following the procedure. These instructions may include, wearing compression garments, caring for drains, and activity.
Non-graphic 3D Animations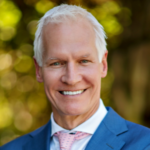 Dr. Marshall T. Partington MD, F.A.C.S. is a board-certified plastic surgeon serving patients in the Seattle, Bellevue and Kirkland areas. Dr. Partington is known for his cutting edge surgical techniques to deliver natural-looking results to his patients. Dr. Partington views each person and their story as a new journey with a very specific and unique objective. The happiness and gratitude of our patients is his greatest reward of all.