Liposuction Bellevue, WA
Liposuction Procedures for Bellevue Men and Women
When it comes to removing excess fat from the body, liposuction provides an ideal option for many residents of Bellevue, WA. Liposuction is a technique that can remove superfluous body fat from various body parts. Liposuction allows Bellevue residents who are unable to lose weight an opportunity to enhance the appearance of their body. Liposuction can be performed on the following body parts:
Upper arms
Inner and outer thighs
Calves, knees and ankles
Back
Buttocks
At Partington Plastic Surgery and Laser Center, we use advanced tools to provide lipoSculpture, tumescent liposuction and liposuction treatment, enabling our Bellevue patients to lead a healthy life. Whether you need tumescent liposuction or liposuction, our doctors are well-equipped to deliver effective services in Bellevue.
We invite you to schedule a consultation to discuss your goals and needs for lipoSculpture or liposuction at 425-605-5499.
LipoSculpture Has Many Benefits for Bellevue Residents
LipoSculpture is a more moderate kind of liposuction. Bellevue patients who opt for lipoSculpture over conventional liposuction can enjoy a faster and less painful healing process. This is why many people in Bellevue are interested in knowing how lipoSculpture can help improve their appearance.
The significant benefits of lipoSculpture in Bellevue include:
LipoSculpture augments physical appearance
It helps maintain a fit body
It successfully removes excess fat from body parts
It makes the body appear svelte
It improves the look of the body part
LipoSculpture allows the surgeon to shape the body as requested by the patient. If you require liposuction or lipoSculpture in Bellevue, count on us for positive results. Backed by a team of skilled experts, we offer effective service for Bellevue residents.
Tumescent Liposuction Can Reduce Localized Fat Deposits
Owing to advances in technology, the liposuction treatment process has become less painful. Tumescent liposuction is a technique that uses local anesthesia on subcutaneous fat, allowing for liposuction treatment. Eliminating the need for other drugs during surgery, tumescent liposuction reduces localized fat deposits.
We provide expert tumescent liposuction treatment, ensuring more comfortable surgery for our patients in Bellevue. Our tumescent liposuction experts are well-informed and highly-trained to deliver efficient treatment to Bellevue residents. We make certain to:
Understand your requirements
Provide service from skilled tumescent liposuction experts in Bellevue
Offer affordable treatment for tumescent liposuction in Bellevue
Strive for real results
Maintain a friendly environment while serving you
For details on all types of liposuction, lipoSculpture and tumescent liposuction, residents of Bellevue can contact Partington Plastic Surgery and Laser Center at 425-605-5499, or visit our blog page.
Liposuction Before & Afters
VISIT
Gallery
Non-graphic 3D Animations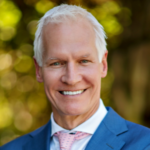 Dr. Marshall T. Partington MD, F.A.C.S. is a board-certified plastic surgeon serving patients in the Seattle, Bellevue and Kirkland areas. Dr. Partington is known for his cutting edge surgical techniques to deliver natural-looking results to his patients. Dr. Partington views each person and their story as a new journey with a very specific and unique objective. The happiness and gratitude of our patients is his greatest reward of all.