Liposuction Issaquah, WA
Liposuction Procedures for Issaquah Men and Women
Liposuction is a cosmetic surgery for removing excess fat from the body. Many men and women in Issaquah, WA opt for liposuction to help them achieve a more desirable body shape. Liposuction is usually performed on the abdomen, thighs and flanks. According to experts, patients with good skin tone and elasticity are the best candidates for liposuction in Issaquah. In addition, liposuction in Issaquah is often used to help cure conditions such as:
Lymphedema
Gynecomastia
Excessive weight loss post obesity
Lipodystrophy syndrome
Benign fatty tumors
Partington Plastic Surgery and Laser Center offers expert liposuction, lipoSculpture and tumescent liposuction treatment for residents of Issaquah. Our skilled doctors perform advanced liposuction treatment only after consultation to assess the needs of our Issaquah customers.
When you require liposuction, lipoSculpture or tumescent liposuction, choose us as your professionals. Call us to fix an appointment at 425- 605-5499.
LipoSculpture Has Many Benefits for Issaquah Residents
Many people in Issaquah thinking of having either liposuction or lipoSculpture believe the procedures are performed only on the abdomen. Although the abdomen is a common area for lipoSculpture, it can also be carried-out on the thighs, waist, back, knees, jawline and chin.
LipoSculpture can offer many benefits to patients in Issaquah, including:
LipoSculpture enhances the appearance of the body
LipoSculpture helps reduce body fat
It transforms the shape of certain body parts
It helps patients to get rid of unattractive fat deposits
It helps maintain a slim body
Bring your lipoSculpture requirements to us to enjoy real results in Issaquah. We carry-out advanced, more comfortable lipoSculpture treatment in Issaquah.
Tumescent Liposuction Can Reduce Localized Fat Deposits
Tumescent liposuction is a type of mild liposuction treatment. Tumescent liposuction causes less blood loss than liposuction and requires less anesthesia. This is why tumescent liposuction is popular in Issaquah. Moreover, tumescent liposuction in Issaquah is ideal for reducing localized fat deposits.
Our liposuction experts offer safe tumescent liposuction to Issaquah residents, and will work with you on a surgical plan to fit your requirements and budget. We strive to meet our Issaquah patients' demands by:
Maintaining a safe, hygienic environment while performing tumescent liposuction in Issaquah
Offering affordable treatment
Carefully understanding your requirements
Being well-equipped with the latest tools to ensure more comfortable surgery
Providing expert guidance
For liposuction, lipoSculpture and tumescent liposuction treatment from highly trained specialists, residents of Issaquah can call Partington Plastic Surgery and Laser Center at 425-605-5499.  Visit our blog page for more information.
Liposuction Before & Afters
VISIT
Gallery
Non-graphic 3D Animations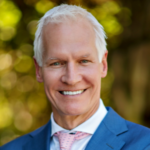 Dr. Marshall T. Partington MD, F.A.C.S. is a board-certified plastic surgeon serving patients in the Seattle, Bellevue and Kirkland areas. Dr. Partington is known for his cutting edge surgical techniques to deliver natural-looking results to his patients. Dr. Partington views each person and their story as a new journey with a very specific and unique objective. The happiness and gratitude of our patients is his greatest reward of all.