Liposuction Kent, WA
Liposuction Procedures for Kent Men and Women
Also known as lipoplasty, liposuction is a form of plastic surgery performed on various parts of the body to remove excess fat. Liposuction is a popular choice among Kent, WA residents who are struggling to shed excess fat. Although liposuction in Kent is generally performed on the abdomen, other body parts such as the thighs, jawline, chin and back can also be treated.
When you need lipoSculpture, tumescent liposuction or liposuction in Kent, get in touch with us at Partington Plastic Surgery and Laser Center. We have been providing liposuction and lipoSculpture treatment since 1991. Our liposuction procedures are for both men and women in Kent, and can be performed on the following areas:
Cheeks
Upper arms
Calves, knees and ankles
Buttocks
Waist
We recommend potential patients in Kent come to us with their liposuction needs. Call us now to schedule an appointment to discuss your requirements at 425-605-5499.  For more information, visit our blog.
LipoSculpture Has Many Benefits for Kent Residents
Even though many people are familiar with liposuction, many do not know about lipoSculpture. LipoSculpture is a type of liposuction also performed to reduce excess fat. Patients often choose lipoSculpture in Kent over conventional liposuction since the former uses a more comfortable procedure. Other benefits of lipoSculpture in Kent include:
LipoSculpture does not leave noticeable scars on the body
It enables surgeons to create attractive body shapes
LipoSculpture helps people to lead a healthy life
It helps you to maintain a slimmer body
We are well-equipped to perform lipoSculpture on men and women in Kent. In addition, when you need liposuction or lipoSculpture in Kent, we are committed to understanding your needs and providing excellent results.
Tumescent Liposuction Can Reduce Localized Fat Deposits
Tumescent liposuction is an advanced form of liposuction that helps reduce localized fat deposits, and when performed properly, tumescent liposuction results in less blood loss. In addition, tumescent liposuction reduces risks associated with general anesthesia. Fluid replacement is also not so essential when having tumescent liposuction.
When you need tumescent liposuction in Kent, come to us. We have significant experience in performing safe tumescent liposuction surgery for our Kent customers. We are committed to the following:
Know your requirements prior to serving you
Strive for positive results
Provide a timely response to your tumescent liposuction needs
Deliver affordable treatment in Kent
Maintain a safe, hygienic environment
Residents of Kent requiring liposuction, lipoSculptre or tumescent liposuction treatment can call Partington Plastic Surgery and Laser Center at 425-605-5499, for effective treatment to suit your needs and budget.
Liposuction Before & Afters
VISIT
Gallery
Non-graphic 3D Animations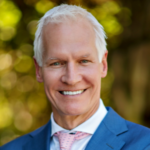 Dr. Marshall T. Partington MD, F.A.C.S. is a board-certified plastic surgeon serving patients in the Seattle, Bellevue and Kirkland areas. Dr. Partington is known for his cutting edge surgical techniques to deliver natural-looking results to his patients. Dr. Partington views each person and their story as a new journey with a very specific and unique objective. The happiness and gratitude of our patients is his greatest reward of all.