Liposuction Newcastle, WA
Liposuction Procedures for Newcastle Men and Women
Also known as lipoplasty, liposuction is a type of cosmetic surgery that is performed to remove excess fat deposits from the body. Many Newcastle, WA residents are opting for liposuction to help them get rid of fat and attain a more appealing figure. The areas of the body where liposuction can be performed on include:
Abdomen
Inner thighs
Upper arms
Calves
Inner knees
For all those in need of liposuction in Newcastle, Partington Plastic Surgery and Laser Center is an ideal place to approach. Backed by seasoned liposuction experts, we can help you to lead a more healthy life in Newcastle.
Apart from liposuction, we are also adept at performing lipoSculpture and tumescent liposuction for Newcastle residents.
To discuss your expectations from lipoSculpture, tumescent liposuction and liposuction Newcastle, we invite you to call us at 425-605-5499.
LipoSculpture Has Many Benefits for Newcastle Residents
Now-a-days, many Newcastle residents are opting for lipoSculpture, in the knowledge that it is safe, fast and recognized as being effective. Patients opting for lipoSculpture in Newcastle can enjoy effective as well as quick results. When performed by specialists, lipoSculpture can enhance the appearance of our Newcastle patients.
Other benefits of lipoSculpture include:
Since smaller tools are used for lipoSculpture, it does not leave noticeable scars
It boosts self-confidence
LipoSculpture has a faster recovery time than liposuction
It brings a positive transformation to physical appearance
If you too are planning on having lipoSculpture, liposuction and tumescent liposuction to improve your looks, choose us as your experts in Newcastle.
Tumescent Liposuction Can Reduce Localized Fat Deposits
Tumescent liposuction involves using local anesthesia on fat stored under the skin, allowing for a more comfortable liposuction treatment in Newcastle. Traditional liposuction can result in greater blood loss than tumescent liposuction in Newcastle. Eliminating the need for general anesthesia, tumescent liposuction in Newcastle effectively reduces localized fat deposits.
With many years of experience, we can effectively perform tumescent liposuction for Newcastle residents. Compared to liposuction, tumescent liposuction is less painful, and we make certain to use the latest tools.
For a more effective treatment, you can expect us to:
Understand your treatment preferences and needs
Maintain a friendly atmosphere during treatment
Offer quick response to your requirements
Use state-of-the-art techniques to perform the surgery
Successfully cater to your needs
For effective liposuction, tumescent liposuction and lipoSculpture surgery, residents of Newcastle can call Partington Plastic Surgery and Laser Center at 425-605-5499. For more information, visit our blog.
Liposuction Before & Afters
VISIT
Gallery
Non-graphic 3D Animations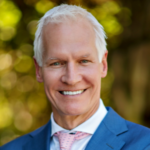 Dr. Marshall T. Partington MD, F.A.C.S. is a board-certified plastic surgeon serving patients in the Seattle, Bellevue and Kirkland areas. Dr. Partington is known for his cutting edge surgical techniques to deliver natural-looking results to his patients. Dr. Partington views each person and their story as a new journey with a very specific and unique objective. The happiness and gratitude of our patients is his greatest reward of all.