Liposuction Renton, WA
Liposuction Procedures for Renton Men and Women
For residents of Renton, WA who are unable to shed excess weight even after exercise, liposuction is a perfect way to acquire the desired body shape. Liposuction is a type of cosmetic surgery that removes excessive fat from the body. Renton patients undergoing liposuction often have a stable body weight, but wish to remove unwanted fat from certain body parts.
If you too are in need of liposuction in Renton, approach us at Partington Plastic Surgery and Laser Center. Serving as skilled experts, we analyze your needs and preferences before carrying-out lipoSculpture, tumescent liposuction or conventional liposuction treatment.
In addition, we make sure to maintain a hygienic environment while carrying out liposuction surgery to eliminate the possibilities of infection for Renton residents.
Renton residents can use our liposuction services for fat removal from:
Upper arms
Male or female breast
Buttocks and hips
Ankles, knees and calves
Inner and outer thighs
Call us at 425-605-5499 to schedule an appointment to discuss your liposuction, lipoSculpture and tumescent liposuction requirements with us.  For more information, visit our blog.
LipoSculpture Has Many Benefits for Renton Residents
Technology in the field of cosmetic surgery has come a long way and lipoSculpture allows overweight Renton residents to acquire a more desirable body shape. While both lipoSculpture and liposuction treatment helps remove excessive fat from the body, there are differences. Surgeons carrying out lipoSculpture for Renton residents use smaller tools than those used for liposuction.
The benefits of lipoSculpture for Renton residents include:
It encourages a healthy lifestyle
It allows you to maintain a slim body
Recovery time after lipoSculpture is quicker
It can be performed a number of times on body parts
It is safe, quick and works well
We have many years of experience operating as lipoSculpture experts for Renton. We aim to enhance your appearance, not to change it. When you choose us for your lipoSculpture treatment in Renton, you can be sure of the results. All of our cosmetic surgery is carried out in our high-tech clinic. Moreover, we offer affordable treatment to fit the budget of each individual
Tumescent Liposuction Can Reduce Localized Fat Deposits
During tumescent liposuction, local anesthesia is applied to fat under the skin in order to permit liposuction. Tumescent liposuction is a treatment that minimizes the blood loss associated with more traditional liposuction procedures. Reducing the need for sedatives and narcotics, tumescent liposuction in Renton helps lessen localized fat deposits.
Contact us now if you looking for real results from tumescent liposuction. Backed by a team of board certified surgeons, we carry out effective tumescent liposuction that enhances the body shapes of our Renton customers. In addition, we make certain to:
Use advanced tools and techniques to perform tumescent liposuction in Renton
Offer rapid response to your needs
Maintain a friendly atmosphere while serving you
Deliver a more comfortable treatment
For safe and effective liposuction, lipoSculpture and tumescent liposuction surgery, residents of Renton can call Partington Plastic Surgery and Laser Center at 425-605-5499.
Liposuction Before & Afters
VISIT
Gallery
Non-graphic 3D Animations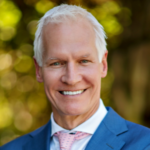 Dr. Marshall T. Partington MD, F.A.C.S. is a board-certified plastic surgeon serving patients in the Seattle, Bellevue and Kirkland areas. Dr. Partington is known for his cutting edge surgical techniques to deliver natural-looking results to his patients. Dr. Partington views each person and their story as a new journey with a very specific and unique objective. The happiness and gratitude of our patients is his greatest reward of all.