Tummy Tuck Bellevue, WA
Tummy Tuck Cosmetic Surgical Procedure for Bellevue Residents
Circumstances which can cause excess fat or sagging skin around your waist include:
Pregnancy
Aging
Prior Surgery
If you have had multiple pregnancies, it is common for the continued weight fluctuations to result in sagging skin around your middle. The skin loses some of its elastic properties after being stretched repeatedly in a short space of time, and no amount of diet or exercise will correct the issue. A similar problem can be found by people who were previously overweight, and undergo a sudden or drastic weight loss. Whether the weight loss is through exercise and healthy eating, or a weight loss procedure such as a gastric band, the results of sagging skin can be the same. One way to resolve this issue is with an abdominoplasty, more commonly known as tummy tuck surgery. Tummy tuck surgery will remove the excess skin and leave you with a more defined shape. If you are looking for an abdominoplasty in the Bellevue area, call us to discuss any questions or book an appointment close to your Bellevue residence.
Abdominoplasty for Bellevue Patients * Remove Excess Skin and Fat
Bellevue residents seeking a reputable plastic surgeon for their tummy tuck surgery need look no further. Our board certified plastic surgeons in the Bellevue area have an excellent reputation for professional client care and fantastic surgery results. Our tummy tuck surgery clients in the Bellevue area are treated with the utmost respect, and we are happy to answer any questions or concerns you may have about an abdominoplasty.
Good candidates for abdominoplasty in the Bellevue area are those who have excess fat or skin which does not respond to diet and exercise. Abdominoplasty is not recommended if you plan more pregnancies in the future, or if you are planning drastic weight loss. The effects of tummy tuck surgery can be reversed during these life changes, and it is a good idea to wait until after weight fluctuations to schedule your abdominoplasty.
A tummy tuck surgery should be planned:
After pregnancies are over
After weight loss
After weight gain
Tummy Tuck Surgery May be the Right Choice for BellevueClients
We serve the Bellevue area providing excellent client care and tummy tuck surgery to Bellevue residents. An abdominoplasty could be right for you if you are struggling with stubborn fat or skin around your midsection. To discuss your abdominoplasty options or any questions you may have about an abdominoplasty, call us on 425-605-5499. We operate in Bellevue and the surrounding areas, and can provide you with an appointment to discuss tummy tuck surgery near your Bellevue home.
Tummy Tuck Before & Afters
VISIT
Gallery
Non-graphic 3D Animations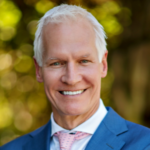 Dr. Marshall T. Partington MD, F.A.C.S. is a board-certified plastic surgeon serving patients in the Seattle, Bellevue and Kirkland areas. Dr. Partington is known for his cutting edge surgical techniques to deliver natural-looking results to his patients. Dr. Partington views each person and their story as a new journey with a very specific and unique objective. The happiness and gratitude of our patients is his greatest reward of all.