Tummy Tuck Kent, WA
Tummy Tuck Cosmetic Surgical Procedure for Kent Residents
Do you have excess fat around your abdomen that won't respond to diets or exercise? Are you searching Kent and surrounding area for information concerning abdominoplasty, also known as tummy tuck? Then look no further. We are board-certified plastic surgeons ready to help you during this transitional period of your life.
What is tummy tuck? Tummy tuck is a cosmetic surgical procedure whereby excess skin and fat is removed from the abdomen; the muscles in the wall are tightened, resulting in a flattened abdomen. What it is not: It is not a weight loss procedure.
The best candidates for a tummy tuck are persons with normal body weight who have developed an "overhang" in the abdomen caused by loose and sagging skin. Other candidates include but are not limited to:
Men and women who have had prior surgery
Women who have gone through menopause
Women who have been through several pregnancies
Men and women who were once obese and now have excessive loose skin
If you are in the Kent and surrounding area call us to learn if you are a good candidate for a tummy tuck. You can reach us at 425-605-5499.
Abdominoplasty for Kent Patients * Remove Excess Skin and Fat
Abdominoplasty, aka tummy tuck, is a cosmetic surgical procedure involving the removal of excessive skin and fat from the abdomen, and the tightening and contouring of abdominal wall muscles, resulting in a flattened abdomen.
Kent residents considering abdominoplasty should be aware that while tummy tuck is theoretically a permanent procedure, results are less positive if you experience significant weight fluctuations. It would be best if you wait until your weight has stabilized before undergoing the procedure. The same is true for women who are planning future pregnancies.
If you are in the Kent and surrounding area call us to learn more about the abdominoplasty procedure including the risks, costs, and recovery from tummy tuck surgery. Call us at 425-605-5499.
Tummy Tuck Surgery May be the Right Choice for Kent Clients
As surgeons serving the Kent and surrounding area we are certified by the American Board of Plastic Surgery, and are experienced in discussing all phases of the tummy tuck procedure and its possible results. That is why you should choose a surgeon in the Kent and surrounding area to perform your abdominoplasty or tummy tuck surgery.
If you are in the Kent and surrounding area we invite you to call us for a consultation at 425-605-5499.
Tummy Tuck Before & Afters
VISIT
Gallery
Non-graphic 3D Animations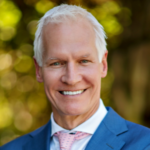 Dr. Marshall T. Partington MD, F.A.C.S. is a board-certified plastic surgeon serving patients in the Seattle, Bellevue and Kirkland areas. Dr. Partington is known for his cutting edge surgical techniques to deliver natural-looking results to his patients. Dr. Partington views each person and their story as a new journey with a very specific and unique objective. The happiness and gratitude of our patients is his greatest reward of all.