Tummy Tuck Kirkland, WA
Tummy Tuck Cosmetic Surgical Procedure for Kirkland Residents
The body is always changing and you may find yourself having excess flab on your abdomen which has not been reduced by exercise or going on a diet in Kirkland. This will lead you to seek tummy tuck surgery so as to get rid of the excess skin and fat.
Tummy tuck surgery, also known as abdominoplasty, is not a weight loss procedure, but rather it is used to remove the excess fat and skin around your abdomen, and this tightens the abdominal wall. If you have excess skin and fat around your tummy, tummy tuck surgery is great for you.
There are various causes that can lead to you having excess skin and fat and thus lead you to require tummy tuck cosmetic surgery. They include:
Aging
Pregnancy
Prior surgery
Significant weight fluctuations
Contact us on 425-605-5499 if you are in Kirkland and we will give you more information about abdominoplasty and help you to decide if you need abdominoplasty.
Abdominoplasty for Kirkland Patients * Remove Excess Skin and Fat
Abdominoplasty is a cosmetic procedure as it helps to improve your image by helping you to reduce excess skin and fat in the abdomen area. If you are in the Kirkland area and you want to have a flatter tummy, then tummy tuck surgery is for you.
During the abdominoplasty procedure excess fat is removed; the skin and muscles are tightened and contoured leading to a flatter and firmer figure. This leads to results that are fairly permanent but which can be affected if your weight keeps on fluctuating. If you are in the Kirkland area and you want to undergo abdominoplasty, you are advised to postpone undergoing this tummy tuck surgery if you are in the process of weight loss or if you are planning to lose weight.
Tummy Tuck Surgery May be the Right Choice for Kirkland Clients
Tummy tuck surgery, also known as abdominoplasty, may be the right choice for you if you are in or around Kirkland. If you want to have a firm, flat tummy and no sagging skin around your abdomen area, then a tummy tuck surgery may be right for you.
Tummy tuck surgery may be right for:
Men and women, abdominoplasty will give a youthful appearance
Women who want a flat tummy after pregnancy, tummy tuck surgery will help
Abdominoplasty is great for people who have lost weight but have excess tummy skin
Contact us on 425-605-5499 and we will provide you with all the information you need about abdominoplasty and whether abdominoplasty is the right choice for you.
Tummy Tuck Before & Afters
VISIT
Gallery
Non-graphic 3D Animations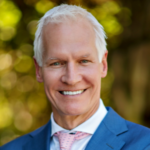 Dr. Marshall T. Partington MD, F.A.C.S. is a board-certified plastic surgeon serving patients in the Seattle, Bellevue and Kirkland areas. Dr. Partington is known for his cutting edge surgical techniques to deliver natural-looking results to his patients. Dr. Partington views each person and their story as a new journey with a very specific and unique objective. The happiness and gratitude of our patients is his greatest reward of all.