Tummy Tuck Sammamish, WA
Tummy Tuck Cosmetic Surgical Procedure for Sammamish Area Residents
Society has an image of what is the perfect body, but, whether you are a size ten or a size zero, it is possible that you may end up needing a tummy tuck surgery, or abdominoplasty. It may be hard to believe, but an abdominoplasty or tummy tuck surgery is not just used to remove excess skin and fat from around the abdomens of those who have had to lose a lot of weight. It can also be used for persons who are at a normal weight but find that they are troubled with loose and sagging abdominal skin.
Tummy tuck surgery may be needed by both males and females
Our medical team is experienced in providing abdominoplasty to Sammamish area residents
Abdominal muscles are tightened to get a flatter abdomen in a tummy tuck surgery
While abdominoplasty is not a weight loss procedure, it does result in loss of weight
Abdominoplasty for Sammamish Area Patients * Remove Excess Skin and Fat
There are a variety of reasons why Sammamish residents may need to come in for a tummy tuck surgery. Excess skin and fat may have accumulated due to either lifestyle-related or inherited traits that could not be avoided. Any resident of the Sammamish area or surrounding area who is considering this procedure can be assured of finding a comfortable, supportive atmosphere at our clinic and offices.
Multiple pregnancies could lead to a need for an abdominoplasty
Women going through menopause may need to combat aging with a tummy tuck surgery
Genetics may play a role in excess skin and fat deposits leading to an abdominoplasty
Previous surgical procedures may result in a need for a tummy tuck surgery
Tummy Tuck Surgery May be the Right Choice for Sammamish Area Clients
Even though it may seem like cosmetic surgery is the norm, we understand that it is still a big step to decide to do a tummy tuck surgery. That is why our offices are open to you, and you can come in or call to have your questions answered and get guidance to help make your decision. If you are a resident of the Sammamish area or surrounding areas, we are waiting to help you get your abdominoplasty.
Give us a call at 425-605-5499
Come in and discuss your options regarding a tummy tuck surgery
An assessment is needed to determine your suitability for doing an abdominoplasty
We consult with you prior to surgery to discuss your expectations about abdominoplasty
Tummy Tuck Before & Afters
VISIT
Gallery
Non-graphic 3D Animations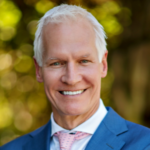 Dr. Marshall T. Partington MD, F.A.C.S. is a board-certified plastic surgeon serving patients in the Seattle, Bellevue and Kirkland areas. Dr. Partington is known for his cutting edge surgical techniques to deliver natural-looking results to his patients. Dr. Partington views each person and their story as a new journey with a very specific and unique objective. The happiness and gratitude of our patients is his greatest reward of all.