Breast Augmentation Lynnwood
Breast Augmentation – What Lynnwood Patients Need to Know
Many women in Lynnwood, WA undergo breast augmentation and breast enlargement treatment with saline or silicone implants. The popularity of breast augmentation in Lynnwood has significantly grown in the past few years.
If you are considering breast enhancement or breast augmentation treatment in Lynnwood, approach us at Partington Plastic Surgery and Laser Center.
Working as skilled cosmetic surgeons, we perform expert surgery for breast enhancement, breast enlargement and breast augmentation in the Lynnwood area.
Deciding whether to have breast enhancement or breast augmentation treatment is an important decision to make and we can help you by:
Discussing the complete breast augmentation procedure in detail
Discussing your requirement for breast augmentation in Lynnwood
Discussing the benefits and drawbacks of breast augmentation
Evaluating the latest techniques for breast augmentation and breast enlargement
Talking about the risks involved in breast enlargement or breast augmentation
Discussing the healing process for breast enhancement and breast enlargement
We make certain that our surgical procedures are as comfortable and beneficial as possible for Lynnwood residents. For more information on breast enlargement, breast augmentation and breast enhancement, feel free to call us at 425-605-5499.
Breast Enhancement Options for Lynnwood Women
Breast enhancement in Lynnwood is an ideal ways to attain a more youthful look and increase breast size. Many women are opting for the benefits provided by breast enhancement. The benefits of breast enlargement or breast enhancement in Lynnwood include:
To ensure your clothes fit better
To restore breast size
For breast reconstruction after breast surgery
To make your breasts more firm
To correct breast asymmetry
To enhance visual appeal
Bring your needs for breast enhancement in Lynnwood to us. We will discuss all the breast enhancement options available. In addition, our breast enhancement specialists serving Lynnwood use the latest techniques for more comfortable surgery.
Breast Enlargement Surgical Procedures for Lynnwood Clients
Many women considering breast enlargement in Lynnwood are concerned about whether it is a suitable way for them to increase their breast size or not. Various factors must be considered when deciding whether breast enlargement is suitable for you or not, these include:
Age and lifestyle
Risks involved in the surgery
Different options available like shape, asymmetry, volume and size
We successfully cater to your needs for breast enlargement in Lynnwood. In addition, our breast enlargement treatment comes at a reasonable price in Lynnwood.
For details about breast enhancement, breast augmentation and breast enlargement, Lynnwood residents can call Partington Plastic Surgery and Laser Center at 425-605-5499.
Breast Augmentation Before & Afters
VISIT
Gallery
Non-graphic 3D Animations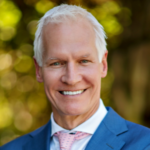 Dr. Marshall T. Partington MD, F.A.C.S. is a board-certified plastic surgeon serving patients in the Seattle, Bellevue and Kirkland areas. Dr. Partington is known for his cutting edge surgical techniques to deliver natural-looking results to his patients. Dr. Partington views each person and their story as a new journey with a very specific and unique objective. The happiness and gratitude of our patients is his greatest reward of all.