Breast Augmentation Mercer Island, WA
Breast Augmentation – What Mercer Island Area Patients Need to Know
Augmentation mammoplasty and breast augmentation are both terms used in plastic surgery in the Mercer Island area to refer to breast implants. These are used to promote breast enhancement, increasing the size of and altering the texture of the female breast through breast enlargement. For over 25 years, our offices in the Mercer Island, WA area have provided some of the best plastic and reconstructive surgery facilities that also offer cosmetic services in the Mercer Island area. We have extensive experience in the surgical field of breast augmentation, serving hundreds of patients across the globe.
We assist you all the way when making your decision regarding breast augmentation
We provide consultation on your reasons for breast augmentation
We take time to explain the intricacies of breast enlargement
We encourage discussion on the styles and types of breast enhancements available
Patients in the Mercer Island area can discuss the breast augmentation procedure
We help you to know what to expect of the recovery process of breast enlargement
We have board certified Mercer Island area plastic surgeons with years of experience that will make this procedure of breast augmentation less painful and less scary. Patients in the surrounding area can rest assure that all the latest technological advances in breast enhancements are being integrated into their treatment.
Breast Enhancement Options for Mercer Island Area Women
Breast enhancement completed through breast augmentation is called breast enlargement, which is used to enhance the female appearance and to improve the natural contour of the female body. There are numerous reasons why breast enhancement procedures are needed in the Mercer Island area, and because of that fact, we try to make every breast enlargement procedure as unique as possible. Breast enlargement, after all, needs to fit the body it is intended for.
Breast augmentation can follow changes due to pregnancy
Asymmetrical shape of the breasts can be adjusted by breast augmentation
You can improve self-confidence and self-esteem with a breast enhancement procedure
You can raise your sexuality following breast enhancement procedures
Enjoy other benefits associated with breast enhancement
Breast Enlargement Surgical Procedures for Mercer Island Area Clients
When considering breast enlargement, you must also consider whether you would be an appropriate candidate for the surgical procedures associated with breast enlargement. Mercer Island area patients considering breast enhancement or breast enlargement surgery need to come in for an assessment with our medical team.
We focus on physical health considerations
Your lifestyle and age are also important determinants
The aesthetics of breast enlargement options can also affect suitability
Breast Augmentation Before & Afters
VISIT
Gallery
Non-graphic 3D Animations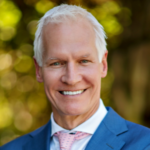 Dr. Marshall T. Partington MD, F.A.C.S. is a board-certified plastic surgeon serving patients in the Seattle, Bellevue and Kirkland areas. Dr. Partington is known for his cutting edge surgical techniques to deliver natural-looking results to his patients. Dr. Partington views each person and their story as a new journey with a very specific and unique objective. The happiness and gratitude of our patients is his greatest reward of all.