Breast Augmentation Sammamish, WA
Breast Augmentation – What Sammamish Area Patients Need to Know
In the Sammamish, WA area, the choice to get breast augmentation is not always an easy one, as breast enlargement often involves emotions that go well beyond the scope of the breast enhancement surgery itself. The decision for breast augmentation sometimes rests on the tact and expertise of the Sammamish area physicians who are trusted to do the breast enhancement surgical procedure. We have spent more than 25 years gaining experience in doing breast augmentation in the wider world, as well as in the Sammamish area, and we can be trusted to give you your desire for breast enlargement, breast augmentation or breast enhancement.
Our experience in breast enhancement spans further than breast augmentation
Our experience also includes general surgery, plastic surgery and reconstructive surgery
We have served hundreds of patients for breast enhancement in the Sammamish area
We aim to guide you through the decision-making process of getting breast enlargement
We utilize knowledge and equipment to make breast augmentation surgery successful
Breast Enhancement Options for Sammamish Area Women
The women of the Sammamish area and the surrounding areas have a viable option in getting their breast enhancement surgeries done right. Breast enhancement can be needed in the Sammamish area for a variety of reasons. However, the end product of breast augmentation should be breasts that are satisfactory in size, shape and symmetry. Women from in and around the Sammamish area can indulge their desires to get breast augmentation for breasts that they can be proud of, and we are more than ready to provide that service. We offer:
Breast enlargement for small breasts
Breast augmentation for breast that are asymmetrical and imbalanced
Breast enhancement for breasts that have changed due to pregnancy or weight loss
More defined contours through breast enhancement
Breast Enlargement Surgical Procedures for Sammamish Area Clients
There are many factors that must be addressed when a client requires a breast enlargement surgical procedure. That is why we ensure that there is full consultation, where the concerns for the breast enlargement surgery, the expectations for the surgery and the responsibilities of both the doctors and the patient can be discussed. The particulars of your medical history can determine how suitable you may be for breast enlargement surgery.
Your general health must be assessed before a breast enlargement surgery
Breast enlargement is affected by the size, shape, asymmetry and volume of your breasts
Age and lifestyle can also affect your suitability for breast enlargement
Breast Augmentation Before & Afters
VISIT
Gallery
Non-graphic 3D Animations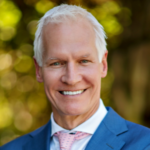 Dr. Marshall T. Partington MD, F.A.C.S. is a board-certified plastic surgeon serving patients in the Seattle, Bellevue and Kirkland areas. Dr. Partington is known for his cutting edge surgical techniques to deliver natural-looking results to his patients. Dr. Partington views each person and their story as a new journey with a very specific and unique objective. The happiness and gratitude of our patients is his greatest reward of all.