Breast Augmentation Woodinville, WA
Breast Augmentation – What Woodinville Area Patients Need to Know
Breast augmentation is just one of the many surgeries that we offer to the residents of the Woodinville, WA area. We have spent more than 25 years getting the experience that is needed in breast augmentation surgeries so that we can safely say that we offer some of the best breast enlargement and breast enhancement services in the Woodinville area and its environs. We have served hundreds of Woodinville area patients, who have gotten the breast enhancement that they desire, and we are waiting to help you get the breast augmentation procedure that you want in order to be your best self ever.
Getting breast enlargement is often an emotional decision to make
We offer counseling and consultation about the decision to get breast enhancement
We have tactful and experienced physicians for your breast augmentation surgery
We have the equipment to help to make your breast enhancement surgery successful
We explain the advantages and disadvantages to expect in breast augmentation
Breast Enhancement Options for Woodinville Area Women
Getting breast enhancement has many benefits, and for the women in the Woodinville area, it is unlikely to be any different. Breast enlargement may be required in the Woodinville area because a woman feels that her breasts are too small and she would prefer the more voluptuous silhouette provided by breast augmentation. It could also be needed as a result of aging or the effects of having children that have caused the breasts to lose their shape and benefit from breast enhancement.
Get the right breast size, shape and symmetry through breast enhancement
Help to boost your confidence and self-esteem through breast augmentation
Get breast enlargement that returns contour and balance to your breasts
Breast Enlargement Surgical Procedures for Woodinville Area Clients
There are also several factors that can prevent you from becoming an ideal candidate for breast enlargement surgery. For this reason we ensure that there is a thorough medical history done before any breast enhancement procedure in the Woodinville area. To ensure that you are properly prepared for all the aspects of the breast enlargement procedure, consultation is done with our Woodinville area physicians to discuss what should happen before the breast enlargement surgery, during the breast augmentation surgery and post-operative to the breast enlargement procedure.
Enjoy the feelings of a heightened sense of sexuality following breast enhancement
Feel confident and empowered with a breast enlargement procedure
Be informed of your options regarding style and types of breast augmentation
Breast Augmentation Before & Afters
VISIT
Gallery
Non-graphic 3D Animations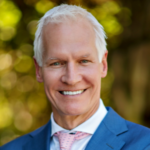 Dr. Marshall T. Partington MD, F.A.C.S. is a board-certified plastic surgeon serving patients in the Seattle, Bellevue and Kirkland areas. Dr. Partington is known for his cutting edge surgical techniques to deliver natural-looking results to his patients. Dr. Partington views each person and their story as a new journey with a very specific and unique objective. The happiness and gratitude of our patients is his greatest reward of all.