Breast Implants, Kirkland WA
Breast Implants Through Cosmetic Surgery for Kirkland Residents
Cosmetic surgery done by trained and experienced experts can ensure that your breast implants are placed and the breast enhancement procedure is completed satisfactorily. We at Partington Plastic Surgery offer a team of breast implants experts for Kirkland, WA area residents.
The range of cosmetic breast implants procedures we offer in the Kirkland area includes:
Breast enhancement
Breast reduction
Breast lift
Breast reshaping
All of the breast augmentation procedures that require breast implants are done using the safest techniques known to our experts in the Kirkland area. This helps us ensure that your body adapts to the breast implants and the after effects of a breast enhancement.
Besides, the breast implants we place are of the finest quality, filling, and material available.
Breast Implant Surgery for Reshaping Kirkland Patients
Opting for a breast enhancement procedure is an individualistic choice. We realize the importance of the breast implants and the impact they can have on your happiness. We therefore strive to achieve the breast implants you expect from us in the Kirkland area.
To expand our services, the breast implants we use for your breast enhancement and other breast augmentation procedures come with a lot of options in the Kirkland area. These include:
Silicone
Saline
Smooth
Round
Textured
When approached for a breast implants need in the Kirkland area, our breast enhancement expert understands the demands of your body. We then recommend the right implants, regarding material and size that will make your body proportional.
The breast enhancement procedure is highly individualized. The process of the breast augmentation and the effects of breast implants are completely explained to you. This helps you understand the proceedings.
Breast Enhancement Surgical Procedures for Kirkland Clients
The team at Partington Plastic Surgery consists of experienced staff that has garnered praise and recommendations for their expertise in breast enhancement over the years. Dr. Partington has a history of successful breast implants with a long breast enhancement clientele in the Kirkland area.
We pride ourselves in our:
Expertise at breast augmentation
Experience with breast enhancement
Affordability regarding breast implants
The cost of a breast implants procedure in the Kirkland area ranges between $6000 and $8000. We understand the impact of the breast implants and the procedure of breast augmentation on your finances. We thus offer a number of financial options to help you through the procedure.
Schedule a consultation for your breast implants today. For assistance on breast implants and breast enhancement procedures in the Kirkland area, call us at 425-605-5499.
Breast Augmentation Before & Afters
VISIT
Gallery
Non-graphic 3D Animations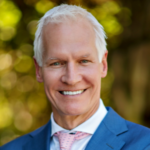 Dr. Marshall T. Partington MD, F.A.C.S. is a board-certified plastic surgeon serving patients in the Seattle, Bellevue and Kirkland areas. Dr. Partington is known for his cutting edge surgical techniques to deliver natural-looking results to his patients. Dr. Partington views each person and their story as a new journey with a very specific and unique objective. The happiness and gratitude of our patients is his greatest reward of all.