Facelift Kirkland, WA
Facelift Benefits for the Kirkland Resident
Many Kirkland, WA residents are opting for facelift treatment in order to restore a more natural and youthful appearance. Facelift surgery addresses signs of facial aging such as:
Loss of definition in face and neck
Sagging or loose skin
Wrinkles between the corners of mouth and base of nose
Loss of neck and chin contours
Some significant benefits of facelift treatment for Kirkland residents include:
Facelift helps enhance facial contours
Facelift successfully repairs loose skin
Facelift tightens deep facial tissues
Facelift trims sagging skin
Facelift creates a more appealing jawline contour
Partington Plastic Surgery and Laser Center is home to highly-qualified and board certified facelift surgeons serving the Kirkland area. If you need a facelift in Kirkland, call us at 425-605-5499. We will thoroughly discuss the facelift process with you.
What are the Face Lift Options for Kirkland Patients?
When it comes to having a face lift, Kirkland residents can choose from many options, including:
Deep plane face lift
Short scar face lift
Endoscopic face lift
Superficial musculoaponeurotic system face lift (SMAS)
Our proficiency in facelift surgery allows us to deliver the desired results to Kirkland residents. We focus on enhancing your appearance with a face lift, not completely changing it. Furthermore, our face lift surgeons serving Kirkland are well-versed in advanced facelift techniques. Kirkland residents can be sure of a positive outcome when using our face lift services.
What Kirkland Patients Need to Know About Facelift Surgery
Opting for facelift surgery in Kirkland is a big decision. Understanding this, we make certain to utilize all our experience when discussing suitable face lift options with you. Only after carefully analyzing your expectations from facelift surgery do we begin the treatment. Moreover, our face lift surgeons will talk to you about the potential results of facelift surgery for Kirkland residents.
There are various issues that must be taken into account prior to choosing facelift surgery in Kirkland, such as:
The reputation and certification of face lift surgeons
The cost associated with facelift surgery
Time required to recover after facelift surgery
Risks involved with facelift surgery
Success rate of facelift surgery
The best possible option available for you
Tools and techniques used by surgeons for performing facelift surgery in Kirkland
For safe facelift surgery from experienced face lift surgeons, Kirkland residents can call Partington Plastic Surgery and Laser Center at 425-605-5499. We can successfully address all the facelift needs of Kirkland residents.
Facelift Before & Afters
VISIT
Gallery
Non-graphic 3D Animations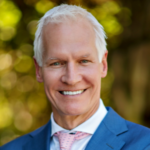 Dr. Marshall T. Partington MD, F.A.C.S. is a board-certified plastic surgeon serving patients in the Seattle, Bellevue and Kirkland areas. Dr. Partington is known for his cutting edge surgical techniques to deliver natural-looking results to his patients. Dr. Partington views each person and their story as a new journey with a very specific and unique objective. The happiness and gratitude of our patients is his greatest reward of all.