Facelift Seattle, WA
Facelift Benefits for the Seattle Resident
A facelift is a surgical procedure for improving visible signs of facial and neck aging such as:
Deep creases below lower eyelets and along nose extending to corner of mouth
Loss of skin tone in lower face that creates jowls
Excessive fatty deposits and loose skin under the chin and jaw
Sagging through mid-facial locations
Some of the facelift benefits or Seattle area residents include:
A face lift effectively addresses the loss of elasticity in facial muscles and sagging skin
Facelift surgery addresses effects of sun exposure, genetics and exposure to toxins
A facelift provides immediate facial appearance results
A facelift is longer lasting than fillers
A facelift reduces sagging skin at the jaw line
The benefits of a facelift are great. Facelift surgery is available for residents of the Seattle and surrounding area. Call us to learn if a facelift procedure is right for you. 425-605-5499.
What are the Face Lift Options for Seattle Patients?
There are numerous face lift options available to our Seattle and surrounding patients. The following is a list of face lift variations that may be considered:
Superficial musculoaponeurotic system face lift (SMAS)
Deep plane face lift
Short scar face lift
Endoscopic face lift
Our facelift surgery staff welcomes your call for a consultation to discuss one of the more important decisions in your life as you consider your options for a face lift. If you are a Seattle area resident interested in face lift procedures please call us today to schedule your facelift consultation.
What Seattle Patients Need to Know About Facelift Surgery
We have extensive training, as well as Board Certification in facelift surgery. With our experience and superior artistic skills, you will receive an in-depth evaluation of your facelift objectives, your unique characteristics, and a discussion of your potential facelift surgery results.
Issues you will want to discuss relative to facelift surgery may include:
Desired changes in your face as a result of facelift surgery
Our face lift methods
Potential complications, risks and amount of recovery time required
Facelift surgery costs and financing in the Seattle and surrounding area
Type of facelift surgery anesthesia
Do I qualify as a good candidate for facelift surgery
Reputation, certification and memberships of the facelift surgical staff
These facelift topics and any additional questions you may have specifically related to facelift surgery in the Seattle and surrounding area are part of your consultation with us. We are delighted to assist Seattle area residents in achieving their face lift goals. Call us at 425-605-5499.
Facelift Before & Afters
VISIT
Gallery
Non-graphic 3D Animations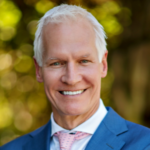 Dr. Marshall T. Partington MD, F.A.C.S. is a board-certified plastic surgeon serving patients in the Seattle, Bellevue and Kirkland areas. Dr. Partington is known for his cutting edge surgical techniques to deliver natural-looking results to his patients. Dr. Partington views each person and their story as a new journey with a very specific and unique objective. The happiness and gratitude of our patients is his greatest reward of all.