Colleagues:
We continue to see extremely high influenza activity in Washington State.
Here is a summary of what has been happening at Evergreen Healthcare in the last three weeks:
Epidemiology:
Eleven patients admitted to CCU age range 29-71; only 2 were over age 60.
Nine influenza positive patients that have required mechanical ventilator support in the last 3 weeks-
Currently 4 patients remain intubated in the CCU and 5 others are inpatients with confirmed influenza A.
Total of 3 fatalities to date from the flu
Average age of influenza patient admitted to CCU in last three weeks = 48.3 years (range 29-71)
Average age of person dying of influenza = 42.6 years (range 29-50)
24 isolates sent on to the state lab for further characterization.  Of those 85% are pdmH1N1, 15% are H3N2.  We have had only a single influenza B isolate.
Employee sick calls are actually lower or normal compared to previous years at this time.
Diagnostic:
We have 130 Influenza PCR tests at this point and have switched over to PCR instead of quick flu testing given the poor sensitivity of the quick flu tests.
Testing recommended for high risk patients (immunocompromised, pregnant) and anyone ill enough to be admitted.
Treatment:
Oseltamivir (Tamiflu) is on allocation from the distributor.   We have 70 treatment courses in house and have a large stock pile of Relenza from our EP supplies that does not expire until 2016 if we need it.  Oseltamivir suspension is in short supply but again we have some supply and suspension can be compounded from tabs
Treatment recommended for anyone you suspect of having influenza especially pregnant women, immunocompromised individuals.  Do not delay treatment waiting for diagnostic testing.  Treat regardless of interval since symptom onset.  Several studies show benefit of antivirals even up to one week after symptom onset.
There has been a supply issue with ventilators in the past two weeks—that appears to have eased.  We have a total of 12 Servo ventilators in house and have one being delivered today from a rental company.  Nine are in use so will have 4 vents on standby.
Other supplies including procedural masks, hand sanitizer, Kleenex, PAPR hoods are in good supply
Prevention:
Adequate supply of influenza vaccine available.  Continue to immunize even if you suspect a patient had influenza.  It is not uncommon to see influenza B occur later in the season.  Influenza activity usually remains at high levels for 4-6 weeks after onset and will continue through the spring.
We ask all employees and providers who have previously declined vaccine to please reconsider and be immunized.  Influenza vaccine is available at employee health free of charge to employees and providers.
Please feel free to e-mail me if you have questions, Fxriedo@evergreenhealth.com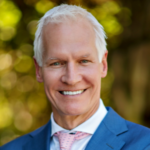 Dr. Marshall T. Partington MD, F.A.C.S. is a board-certified plastic surgeon serving patients in the Seattle, Bellevue and Kirkland areas. Dr. Partington is known for his cutting edge surgical techniques to deliver natural-looking results to his patients. Dr. Partington views each person and their story as a new journey with a very specific and unique objective. The happiness and gratitude of our patients is his greatest reward of all.