Miss Asia Pacific Canada
Miss Asia Pacific – Canada
Ever since I was a child, the idea of being on TV and the big screen felt like such a farfetched dream. I always wanted to be that person on stage in front an audience.
When I had learned that anything in life is possible with hard work and dedication added with consistency, I slowly started to live out my dreams. They key was stepping outside of my comfort zone, and it quickly became what I sought after with a desire to continually challenge myself.
When a young lady in competition betters herself it's from the inside, a constant battle to make sure you're effective as it pertains to personal development all the meanwhile becoming more aware of your appearance.
Looking back at childhood photos I noticed that I always had a fatigued-looking eyelid that dropped below the other in photos; unfortunately it got more substantial over the years. Not only did this hinder my eyesight, it also hindered my confidence on screen.
As an aspiring TV personality, looking my best on camera is very important to me. This is when I reached out to Doctor Marshall Partington. From the moment I came in contact with his staff I was pleasantly pleased with the courtesy I was treated with. They were extremely hospitable, and understanding of my needs. The staff is knowledgeable and was able to answer ALL my questions and concerns, they're truly great people, and Dr. Marshall Partington is truly a great artist.
Thank you Dr. Partington and staff for everything,
Mina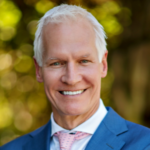 Dr. Marshall T. Partington MD, F.A.C.S. is a board-certified plastic surgeon serving patients in the Seattle, Bellevue and Kirkland areas. Dr. Partington is known for his cutting edge surgical techniques to deliver natural-looking results to his patients. Dr. Partington views each person and their story as a new journey with a very specific and unique objective. The happiness and gratitude of our patients is his greatest reward of all.