Are you seeking a solution for your facial imperfections, but are unsure whether a surgical or non-surgical approach is the best for you? Although both methods of facial rejuvenation will provide excellent results, non-surgical options are usually performed to solve "early" signs of aging, while surgical options are performed for more significant aging issues. For the answer, your best option is completely dependent on your particular areas of cosmetic concern(s) you want to improve.
At Partington Plastic Surgery and Laser Center, we offer a variety of facial rejuvenation techniques and provide complimentary consultations to determine what course of action is best for you. For patients who aren't ready to go under the knife, we offer an incision-less "liquid facelift", which is a great alternative for patients that have started to notice minor wrinkles, smile lines, crow's feet, nasolabial folds, volume loss in the cheeks and other various signs of aging. We often refer to this non-surgical approach as Cameo Lift™.
During these treatments we customize a combination of injectables and dermal fillers based on your unique concerns, which will restore the face and hands with minimal recovery time. Some products we provide include Botox®, Bellafill, Juvéderm®, Restylane®, Voluma, etc. Cameo 1 injection services are often combined with Microneedling and laser services for complete skin rejuvenation.
For patients that have facial concerns that are more advanced and that are unable to be addressed by non-surgical injectables and fillers, we offer innovative facelift techniques, including short scar facelift, MACS and Neck Lifts which are less invasive than traditional facelifts. A short scar facelift can help correct lines and wrinkles and it can also improve excess skin on cheeks and jowls. This procedure involves well-hidden and limited incisions, while still providing exceptionally natural-looking enhancements. We refer to these procedures as Cameo 2 and Cameo 3 (trademarks). The results are long lasting and can turn back your age approximately 10 years.
Ultimately, the nonsurgical liquid facelift and the short scar facelift each provide outstanding facial rejuvenation options for qualified candidates. It is necessary to schedule an initial consultation at our Kirkland, Washington office, so your unique goals and expectations can be determined and achieved. We provide many options and through the various techniques we provide you can be confident that we have an option that will improve your overall appearance.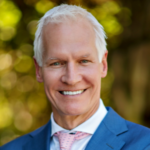 Dr. Marshall T. Partington MD, F.A.C.S. is a board-certified plastic surgeon serving patients in the Seattle, Bellevue and Kirkland areas. Dr. Partington is known for his cutting edge surgical techniques to deliver natural-looking results to his patients. Dr. Partington views each person and their story as a new journey with a very specific and unique objective. The happiness and gratitude of our patients is his greatest reward of all.