Sciton JOULE™ Laser
 Partington Plastic Surgery Center would like to introduce our new laser, the Sciton Joule. The experience of our experts combined with the latest technology of the Joule ensures that our patients receive both optimal and long lasting results.
JOULE™ Overview
The Sciton JOULE provides the widest array of aesthetic and surgical procedures available from a single, scalable system, because it is the world's first OptiPlex™ platform to accommodate three distinct delivery modes: arm, fiber, and broadband light.
JOULE can include all ten Sciton laser and light modules and will also accommodate future modules yet to be developed.
Other Services Offered
Endovenous Ablation
Phototherapy
Pigmented Lesions
Skin Firming
Skin Resurfacing
Vascular Conditions
Contact us today for your consultation!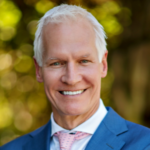 Dr. Marshall T. Partington MD, F.A.C.S. is a board-certified plastic surgeon serving patients in the Seattle, Bellevue and Kirkland areas. Dr. Partington is known for his cutting edge surgical techniques to deliver natural-looking results to his patients. Dr. Partington views each person and their story as a new journey with a very specific and unique objective. The happiness and gratitude of our patients is his greatest reward of all.