Juvederm®
What is Juvederm®?
Juvederm® is used to help smooth and add volume and hydration to the skin. It provides a natural and effortless look. Juvederm® is a filler that relies on hyaluronic acid that is naturally found in the body. Juvederm® will improve the appearance of facial lines, wrinkles and augment the lips. Creases around the mouth, nose and forehead are commonly treated with Juvederm®. It can also be used to reduce the appearance of scars.Since Juvederm® uses injectable gel already naturally found in the body, results will look completely natural and effortless. The uses of Juvederm® are endless. Plump your cheeks and lips, smooth fine lines and wrinkles or improve your smile lines with just a few minutes for injection and no recovery time. With little discomfort and just a few minutes of our time, get back your youthful and smooth skin with just one simple treatment!
The Procedure
Dr. Partington will discuss with you the best place for injection and injection only takes about 30 minutes. Results should appear immediately and are said to last about a year.
Juvederm® is temporary but this gives the opportunity for versatile results with each treatment. Change up the look of your appearance with results making you appear younger and healthier every time!
Juvederm® is a non-invasive procedure with no surgery or anesthesia required with little to no discomfort during injection. Though there is no anesthesia, Dr. Partington may use a topical anesthesia to numb the area. Patients are free to leave immediately following injection.
The Recovery
There is no down-time and any redness, swelling or bruising resides in a couple of days. If redness or swelling is bothersome, applying an ice-pack to the area is advised. Patients are advised to stay away from any vigorous physical activity, excessive sun exposure, as well as avoid alcoholic beverages to minimize temporary redness or welling. Normal daily activities are permitted immediately following treatment.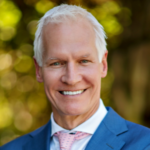 Dr. Marshall T. Partington MD, F.A.C.S. is a board-certified plastic surgeon serving patients in the Seattle, Bellevue and Kirkland areas. Dr. Partington is known for his cutting edge surgical techniques to deliver natural-looking results to his patients. Dr. Partington views each person and their story as a new journey with a very specific and unique objective. The happiness and gratitude of our patients is his greatest reward of all.