Dermal Fillers Bothell, WA
Dermal Fillers Can Reduce Signs of Aging in Bothell Area Patients
In the Bothell, WA area, obvious signs of aging, such as sagging, sallow and wrinkled skin, can leave you feeling just as tired as your skin looks. However, dermal fillers can help you to reverse these signs of aging and dermal fillers can give you back the rosy glow of youth that you desire. In the Bothell area, dermal fillers are also called wrinkle fillers or facial fillers and should be utilized under clinical conditions.
Dermal fillers are injected into the soft tissue of the skin
Dermal fillers can be used by clients in the Bothell area
Get rid of crows' feet and frown lines with dermal fillers
Dermal fillers are available for use by both men and women in the Bothell area
Dermal fillers plump up the skin and reduce lines and grooves
Find out about the use and side effects of facial fillers
What Bothell Area Patients Need to Know About Facial Fillers
In the Bothell area, facial fillers are becoming more widely used, as they are non-invasive and give similar results to a face lift. The use of facial fillers has even been found to be effective against pitted skin that as scarred over time from such skin conditions as acne. Facial fillers should only be injected by certified Bothell area medical professionals experienced in administering facial fillers, such as those in our practice.
Our medical team consists of board certified professionals giving facial fillers
Our most popular facial fillers include Juvederm, Restylane and Radiesse
Only the best facial fillers are offered in our practice
We encourage discussion on the wrinkle fillers that you choose
We offer wrinkle fillers for both young and older clients in the Bothell area
Why Should Bothell Area Women and Men Choose Us for Wrinkle Fillers?
Aging knows no gender and no social status, and that is one of the reasons why men and women from the Bothell area can come to us to use our wrinkle fillers to combat aging. Get the confidence and self-esteem that your aging looks have robbed you of by using wrinkle fillers to look and feel young. We are available to do consultations on the right wrinkle fillers for you.
Wrinkle fillers are for men and women
Regain your confidence by using wrinkle fillers
Come to our certified professionals for your wrinkle fillers procedures
Find out which dermal fillers are right for your skin type
Non-graphic 3D Animations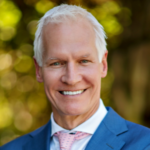 Dr. Marshall T. Partington MD, F.A.C.S. is a board-certified plastic surgeon serving patients in the Seattle, Bellevue and Kirkland areas. Dr. Partington is known for his cutting edge surgical techniques to deliver natural-looking results to his patients. Dr. Partington views each person and their story as a new journey with a very specific and unique objective. The happiness and gratitude of our patients is his greatest reward of all.