Radiesse
What is Radiesse®?
Radiesse® is a dermal filler used to smooth wrinkles and folds on the face. Made up of Calcium Hydroxylapatite (CaHA) microspheres, Radiesse® replenishes lost volume in the face. This filler continues to work overtime by stimulating the production of collagen. The microsphere gel will then slowly be absorbed by the body, leaving behind your natural collagen for long-lasting results.
Radiesse® can be used to treat:
Marionette lines
Smile lines
Chin wrinkles
Lower cheek folds
Corners of the mouth
The Procedure
Before your procedure, Dr. Partington will discuss your treatment options during your consultation.  Radiesse® is injected through a small needle underneath the skin. Treatments are quick, and patients can return home directly after. Results can last for a year or more.
The Recovery
Patients will see results immediately after their treatment session. There is no downtime associated with Radiesse®, so patients can return to their everyday activities immediately after. Some patients may experience bruising, redness, swelling, or itching in the injection sites, though these side-effects are usually mild. An icepack can be used to relieve any swelling.
The Financing
Our office accepts a range of financing options including: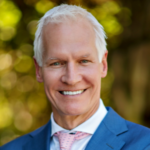 Dr. Marshall T. Partington MD, F.A.C.S. is a board-certified plastic surgeon serving patients in the Seattle, Bellevue and Kirkland areas. Dr. Partington is known for his cutting edge surgical techniques to deliver natural-looking results to his patients. Dr. Partington views each person and their story as a new journey with a very specific and unique objective. The happiness and gratitude of our patients is his greatest reward of all.