Dermal Fillers Federal Way, WA
Dermal Fillers Can Reduce Signs of Aging in Federal Way Area Patients
In the Federal Way, WA area, a face lift can be used to reduce the signs of aging. However this is certainly more invasive than using dermal fillers. Residents of the Federal Way area need to have the option of using dermal fillers to remove fine lines and grooves from their skin. Dermal fillers can either be facial fillers or wrinkle fillers and can be used anywhere on the body, but are usually limited to the face and neck areas.
We use dermal fillers to reduce fine lines in the Federal Way area
Wrinkles can be removed by using dermal fillers
Neck and facial folds are smoothed by dermal fillers
Sunken cheeks can become more plump with the use of dermal fillers
Dermal fillers are also useful in fixing sallow complexions in the Federal Way area
Regain your youthful look with dermal fillers
What Federal Way Area Patients Need to Know About Facial Fillers
In the Federal Way area, there are facial fillers that we more confident in using, as these facial fillers have a good track record in providing successful reduction in the signs of aging. The cosmetic products that are most often used as facial fillers include Restylane, Juvederm and Radiesse. These facial fillers are administered as injections into the soft tissue beneath the skin.
The effects of facial fillers are temporary but effective in nature
Facial fillers should be administered by board certified medical practitioners
Facial fillers can be effective in treating pitted scars, especially those caused by acne
We take time to educate patients on the potential side effects of facial fillers
Current technologies allow wrinkle fillers to be completed with less pain
Why Should Federal Way Area Women and Men Choose Us for Wrinkle Fillers?
As providers of some of the best services for wrinkle fillers in the Federal way area, we are ready and able to serve both men and women of the area. We facilitate discussions on the type of wrinkle fillers to be used and discuss with both male and female clients the possible effects of these wrinkle fillers on their skin and appearance. Our facilities are spacious and gender-neutral, as wrinkle fillers can be used by anyone.
The wrinkle fillers we use in the Federal Way area have been FDA approved
The wrinkle fillers procedures are done according to clinical guidelines
Men and women are prepared for the possible outcomes of the wrinkle fillers procedures
We are happy to work with men and women for our services
Non-graphic 3D Animations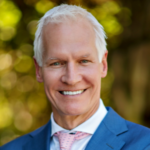 Dr. Marshall T. Partington MD, F.A.C.S. is a board-certified plastic surgeon serving patients in the Seattle, Bellevue and Kirkland areas. Dr. Partington is known for his cutting edge surgical techniques to deliver natural-looking results to his patients. Dr. Partington views each person and their story as a new journey with a very specific and unique objective. The happiness and gratitude of our patients is his greatest reward of all.