Dermal Fillers Kirkland, WA
Dermal Fillers Can Reduce Signs of Aging in Kirkland Area Patients
Dermal fillers are rapidly becoming a popular method for reducing the signs of aging among men and women. Kirkland, WA area residents may be interested to learn that facial fillers are available in the Kirkland area, and the benefits of these wrinkle fillers can leave patients with noticeably younger-looking skin. Dermal filler patients will notice that the signs of aging have been greatly improved without the use of invasive surgery. Facial fillers are injected under the skin using a needle in a simple procedure. The facial fillers then act as wrinkle fillers by plumping up the skin to fill in any lines and give the appearance of smoother more youthful skin. Areas which can be positively affected by wrinkle fillers are:
Fine lines
Wrinkles
Folds
Sunken cheeks
What Kirkland Area Patients Need to Know About Facial Fillers
Multiple facial fillers are available on the market. We use a selection of facial fillers which we deem to be some of the best wrinkle fillers available, so that our Kirkland area patients have access to a variety of dermal fillers. You can discuss your preference of dermal fillers with our board certified surgeons when you meet prior to the procedure. Some Kirkland area residents have a personal preference when choosing dermal fillers, and can select from the following:
Facial fillers undergo strict testing and are closely monitored by the FDA. Wrinkle fillers have become increasingly popular among Kirkland area residents because they are seen as a safe and less invasive option than surgery. Facial fillers are also popular because they have very few side effects and do not require any recovery time or time away from work. For these reasons, dermal fillers and wrinkle fillers are a great hassle-free option for temporarily reducing the look of aging skin.
Why Should Kirkland Area Women and Men Choose Us for Wrinkle Fillers?
We are considered experts in the Kirkland area for facial fillers and wrinkle fillers. Our practices are regulated by the FDA and our surgeons are board certified. Kirkland area residents can be confident that our procedures using dermal fillers will always be professional and will use high-quality wrinkle fillers.
There are many benefits of dermal fillers, such as:
Facial fillers can improve confidence
Dermal fillers can reduce the signs of aging
Wrinkle fillers can improve self esteem
Kirkland area residents can call us at 425-605-5499 with any questions about dermal fillers or to make a facial fillers appointment.
Non-graphic 3D Animations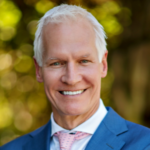 Dr. Marshall T. Partington MD, F.A.C.S. is a board-certified plastic surgeon serving patients in the Seattle, Bellevue and Kirkland areas. Dr. Partington is known for his cutting edge surgical techniques to deliver natural-looking results to his patients. Dr. Partington views each person and their story as a new journey with a very specific and unique objective. The happiness and gratitude of our patients is his greatest reward of all.